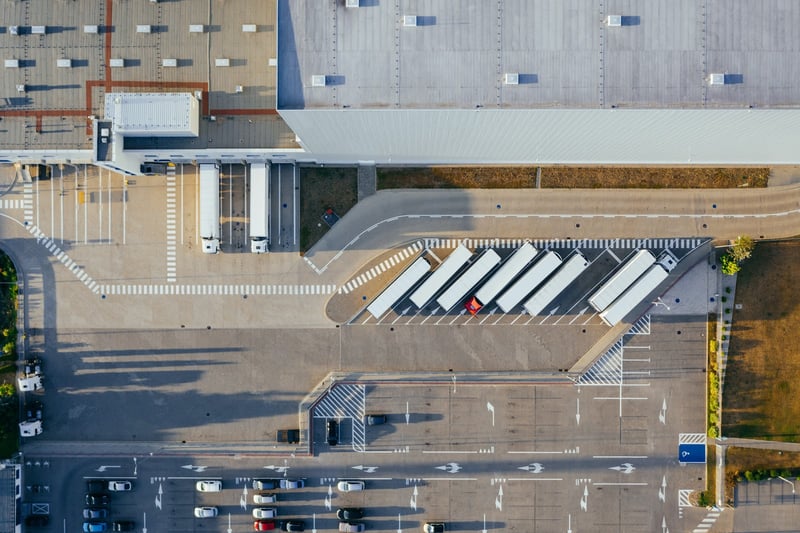 The facility manager's role might look different from building to building, but its core purpose remains the same: to enhance the efficiency and effectiveness of an organization. Facilities management software is much the same. Each platform offers plenty of benefits, but most place a specific emphasis on one element or another, such as daily operations, building construction, maintenance, asset tracking or something else. That's why it's crucial to find a facility management solution that offers the right fit for your organization.
This article will highlight the most common types of facilities management software on the market and discuss what they bring to the table.
Jump to a section…
Facilities management software categories
Facilities management software categories

CAFM
Computer-aided facility management (CAFM) is software that lets facility managers organize their workflow while offering insight into building operations. CAFM platforms can generate reports on storage space, calculate ideal furniture layouts, book conference room reservations, and other regular tasks. CAFM software benefits any enterprise working from any facility, but generally shows the highest measurable ROI in relation to asset management, data analytics, and maintenance.
CAFM platforms increasingly rely on advanced integrated tools to provide a deeper level of insight into physical spaces. While some enterprises view these tools as non-essential, they can help facility managers create future-proof solutions that adapt to the changing roles of modern facilities. Some common examples include automation tools to streamline repetitive tasks and data analytics tools that measure anything from productivity to energy consumption.
CAFM platforms greatly enhance facility managers' efficiency, helping them focus on strategic elements over day-to-day tasks. When integrated with other facility management solutions, CAFM substantially increases top-line growth by contributing the following:
Maintenance workflows: CAFM software helps streamline maintenance tasks to allow for faster repairs and reduced downtime
Remote management: An administrative dashboard gives facility managers remote access to CAFM capabilities from any location
AI-powered predictive maintenance: Facility managers can extend equipment lifecycles with predictive maintenance solutions
Advanced analytics: CAFM can guide decision-making processes with real-time data analytics that reviews current progress.
For more information on CAFM capabilities, read Resonai's article on "What Is CAFM? The Role of Computer-Aided Facility Management in 2020."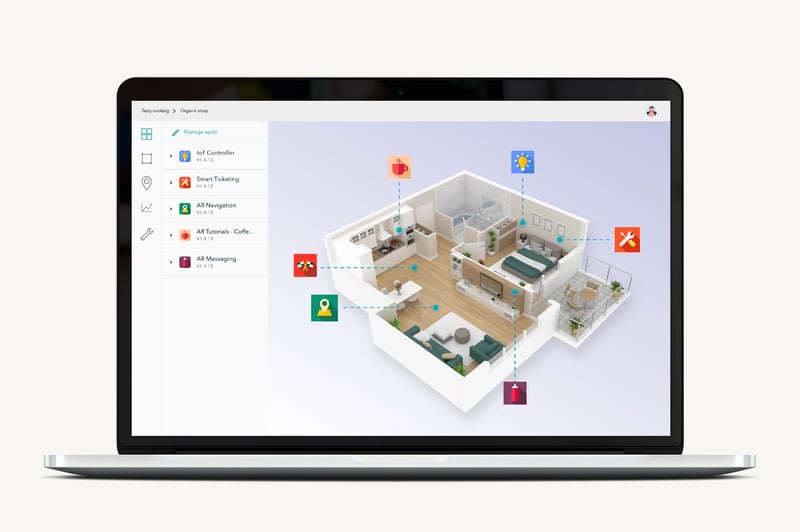 BIM Software
Building information modeling (BIM) is the process of creating digital representations of structures and physical spaces. BIM techniques have always been part of the construction industry, but new software platforms offer advanced features such as project management, document storage, and more. BIM software manages building projects between multiple parties and stakeholders at each stage of development. For example, it allows architects to create and store blueprints in document storage, while engineers can refer to these models and make on-site adjustments during construction.
For facility managers, BIM tools act as a virtual representation of the completed building. BIM is beneficial for asset management or for upgrading a space with smart building features.
Cost savings: Many BIM software platforms can generate estimated costs for materials, shipping, and labor payrolls. A few even include recommendations for prefabrication solutions to cut down on any unnecessary expenses. These early budgeting tools can save costs and help drive efficient work practices as development progresses.
Efficient project coordination: Any building project will require multiple stakeholders, work crews, and other groups to bring it to completion. With BIM software, these teams can optimize and streamline each step of development to maximize productivity.
Sustainability: Along with savings in time and resources, BIM software includes tools to integrate sustainability into buildings. New buildings can leverage sustainability principles from the foundation up by accounting for optimal energy use, ventilation, and alternative power sources from day one. Architects can even use BIM when renovating older buildings to reduce their carbon footprint.
To learn more about BIM software platforms, read our article on "The Best BIM Software Platforms of 2020."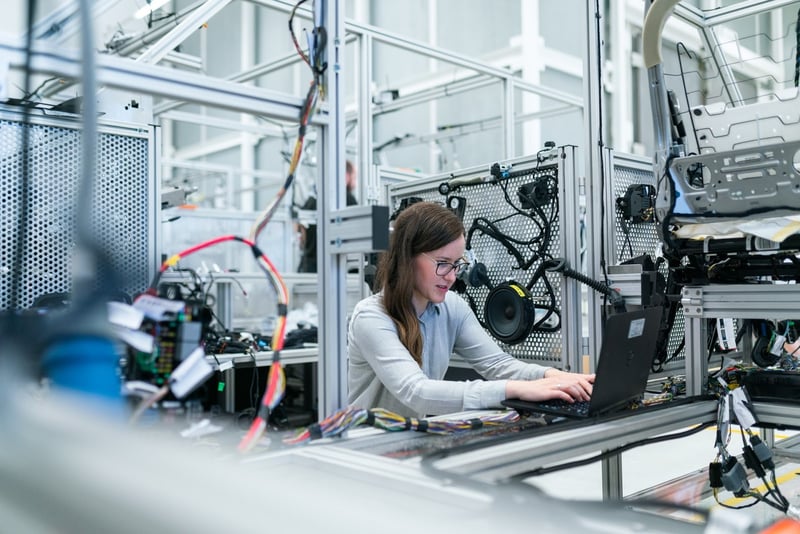 Digital twins
A digital twin is a virtual replica of any physical space, facility, or structure. An intelligent digital twin achieves that without the need for sensors or additional hardware. Unlike BIMs, which coordinate project planning, digital twins use sensors and various system integrations to represent the facility in real-time. These integrations simultaneously allow for direct control of building systems and detailed reporting of operations.
With digital twins, facility managers have new tools at their disposal to assist with day-to-day operations:
Virtual troubleshooting: Remote asset tracking and troubleshooting save time spent on manual inspections
Lower maintenance costs: Flag trouble areas for frequent or automatically-scheduled repairs, reducing breakdown costs
Predictive maintenance: Leverage machine learning to predict when equipment is at risk of breaking down.
To learn more about digital twins, check out Resonai's article on "The Benefits of BIM & Digital Twins for Facilities Managers in 2020."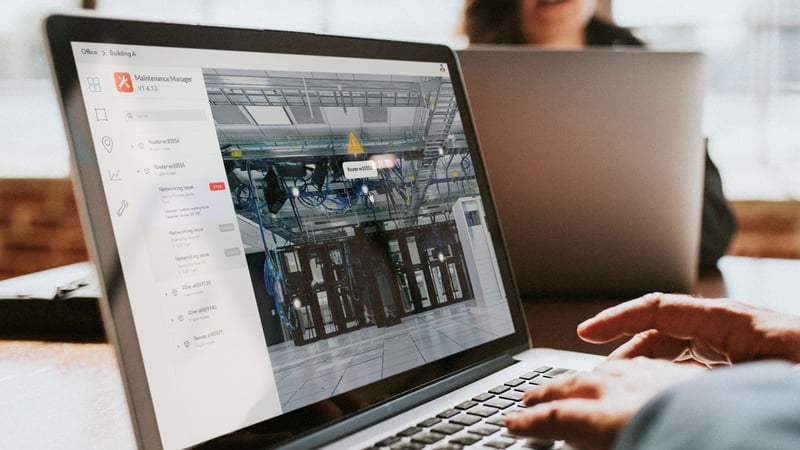 Property maintenance software
Property maintenance software is a digital platform that supports facility managers in the care and upkeep of buildings. These platforms coordinate tasks from general repairs to preventative maintenance, although individual objectives will vary from facility to facility. In 2020, the ideal property maintenance software platform accounts for:
Seasonal maintenance: Facility managers need to account for annual maintenance tasks, many of which reflect seasonal and environmental factors. Lawn cutting, snow removal, and general landscape are common concerns for many properties.
Safety and hygiene: Facility managers are responsible for keeping all on-site equipment operational and addressing workplace safety issues. These tasks are especially vital during COVID-19, as enterprises place a strong emphasis on sanitization procedures.
Equipment lifecycle management: On-site equipment will need periodic inspections, repairs, and eventual replacements throughout their lifecycle.
Resource allocation: Facility managers are responsible for space utilization and resource allocation to minimize clutter while making it relatively easy for staff to find essential equipment.
For more information, check out Resonai's complete resource, "Property Maintenance Software: What First-Time Buyers Need to Know."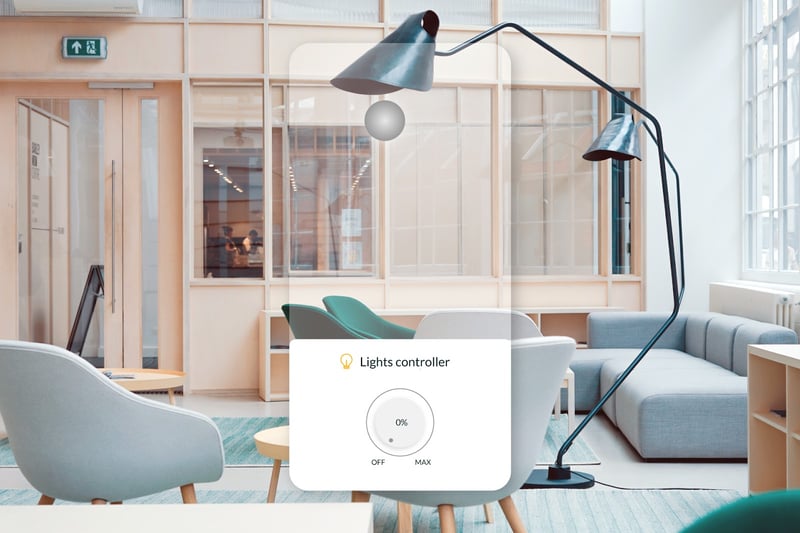 Smart buildings
A smart building is any structure or facility that uses integrated technology systems to manage daily operations. These integrations are made possible thanks to the internet of things (IoT), a network of sensors and always-online physical objects. By connecting each device, smart buildings extrapolate a complete picture of everything occurring within a physical space while providing facility managers with remote control over each process.
While smart building designs will vary, all structures use interconnected systems to serve their occupants better. Typical examples may include lighting systems that track energy efficiency, remote-controlled fire alarms, or A/V displays that activate from a smartphone app. From a facility management perspective, the benefits include:
Eliminates inefficiencies: Smart building interfaces let facility managers consolidate operations, track productivity, and streamline tasks in an effort to maximize efficiency
Saves time and money: By increasing efficiency and streamlining productivity, businesses save on essential resources — the most important of which are time and money; in most cases, the technology driving smart building systems can improve the monetary value of a structure
Optimizes energy use: Modern buildings increasingly emphasize energy efficiency by design; smart buildings help optimize these processes with the long-term intention of becoming carbon-neutral.
For more information, check out Resonai's article on "Smart Buildings 101: How IoT and AR Are Revolutionizing Commercial Space."
These software categories have value, but they only address individual segments of the facility management experience. BIM emphasizes project management, smart buildings handle day-to-day operations, and property maintenance software naturally focuses on maintenance. The ideal solution combines these elements into a single product, ideally customized to meet your precise needs.
Resonai's contribution is Vera, a computer vision platform that connects systems, unifies all device and system communications, and embeds artificial intelligence into any building or physical space. Vera goes a step beyond traditional facilities management software by providing one application that serves as the central control hub of a facility, with real-time visualization of everything in a building, remote management capabilities, comprehensive data to inform planning and a growing list of mobile apps - use cases include automating maintenance processes, providing virtual concierge and AR navigation, IoT device management, AR training options, and more.
Are you ready to learn more? Get in touch with Resonai today and set up a free demonstration.