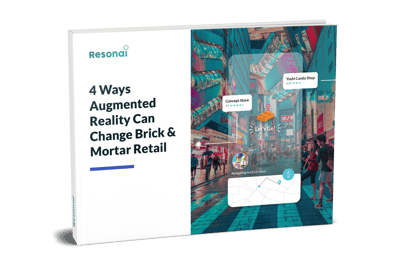 E-commerce platforms empower retailers to collect valuable data about their customers and deliver rich, personalized digital experiences.

Brick and mortar retailers struggle to collect the same level of data, reducing their opportunity to deliver custom in-store experiences. By implementing artificial intelligence and augmented reality, retailers can enhance the customer shopping experience and increase revenue.
Download our Ebook today to learn how augmented reality can change brick and mortar retail through:
Consumer engagement
Visual merchandising
Augmented reality tutorials and training
Data insights
And much more!
Learn how augmented reality can transform your business. Download the Ebook today!