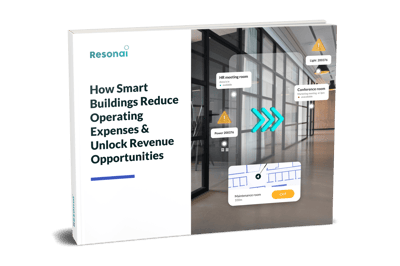 Smart buildings are intelligent digital environments that combine technologies like IoT, cloud computing, AI, and augmented reality. Together, these tools can reduce operational costs and increase property value.
In 2020, operational costs for commercial buildings are at an all-time high, increasing at roughly double the rate of inflation. And now, COVID-19 has accelerated the need for digital transformation.
Download our ebook today to learn how smart building technology can help you:
Eliminate energy waste
Predict maintenance issues
Navigate social distancing
Provide new tenant experiences
And much more.
Learn how smart building technology can transform your business. Download the ebook today!