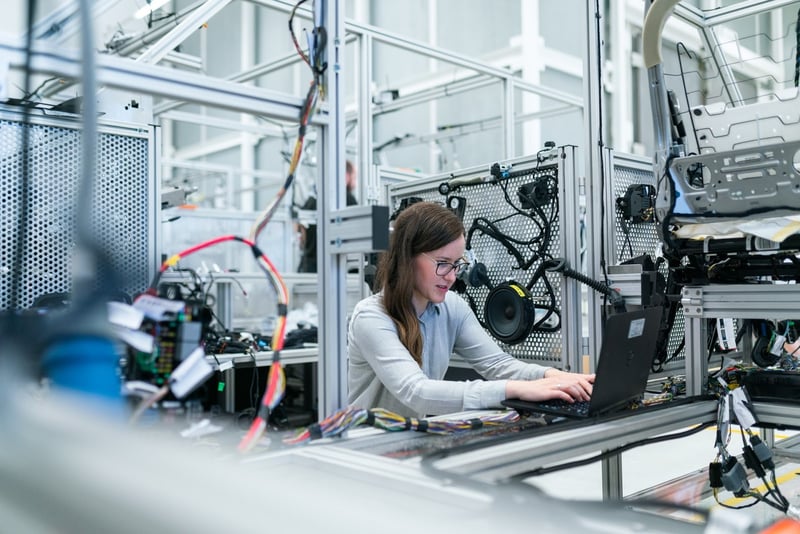 Modern buildings are impressively complex structures, especially at the enterprise level. Facilities managers must account for a multitude of systems when overseeing processes. When your job role includes managing maintenance, upgrades, inspections, and tenant relations, that's a tall order. Luckily, today's facilities managers have a range of advanced technologies and applications at their disposal.
In this post, we'll review the benefits of BIM and digital twins and explain how they empower architects, designers, and facilities managers alike.
Need a primer of Facilities Management Software? Check out our article, Facilities Management Software: The Essential Guide.
Jump to a section…
What is building information modeling?
How BIM and digital twins complement each other
Augmented reality architectural visualization
Benefits of BIM
What is building information modeling?
Building information modeling, or BIM, is the process of creating digital representations of facilities, installations, or other physical spaces. While these representations traditionally consist of 2D floor plans, modern BIM techniques apply 3D models to represent a building's physical characteristics. Architects, engineers, and facilities managers use BIM processes to design structures, manage daily operations, or coordinate efforts during various development stages.
Why use BIM?
Building information models are essential tools for modern designers and architects. By creating digital models of physical spaces, team members can optimize each stage of development for:
Cost savings
The bottom line for BIM tools is they create and maximize value for project stakeholders. Before construction begins, BIM software can generate cost estimates for materials, shipping, and labor payrolls. Some platforms can go a step further, offering recommendations for materials or prefabrication solutions to cut down on unnecessary expenses. Coordinating planning through BIM has a direct impact on development, reducing the likelihood of human error that leads to delays and repairs.
Increased efficiency
BIM software increases on-site productivity and efficiency by improving workflows. Designers can create models faster using modeling tools, while architects can plan construction in the most optimized ways. By adopting BIM, teams can reduce development times across all stages of the project lifecycle.
Improved coordination
Every building project has multiple parties working alongside each other, such as building designers, architects, project stakeholders, and many more. BIM tools centralize building plans and documentation to coordinate each stage of development for all parties. Many BIM platforms include document managers and comment systems that enhance communication as a project unfolds.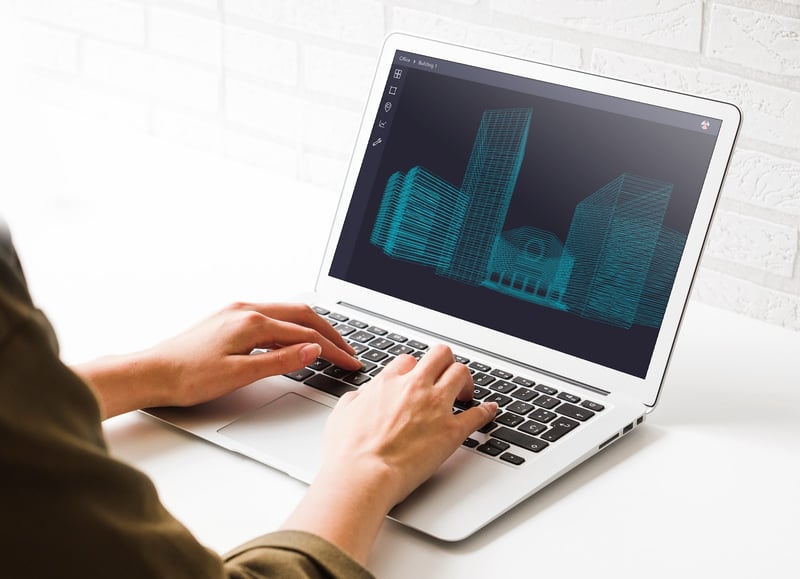 Benefits of digital twins
What are digital twins?
A digital twin is a virtual replica of a physical space used to assist in its day-to-day operations. Unlike building information models, which development teams use to plan and coordinate projects, digital twins reflect their physical counterparts in real time through sensors and various system integrations.
Why use digital twins?
Facilities managers use digital twin technology to monitor and manage systems within an installation. These tools offer several benefits, including:
Virtual troubleshooting
After implementing a digital twin, facilities managers don't need to monitor sites directly. Instead, they can track assets and troubleshoot issues remotely. These capabilities enhance technician productivity while contributing to the overall operational effectiveness of on-site equipment.
Lower maintenance costs
From an equipment maintenance perspective, digital twins create many opportunities to reduce costs. They allow facilities managers to monitor on-site processes, predict maintenance issues before they occur, and flag areas for repair automatically. These features can extend the lifespan of equipment and reduce costs incurred from any breakdowns.
Predictive maintenance
Digital twins can leverage machine-learning techniques to determine when equipment is at risk of breaking down. By detecting these problems in advance, facilities managers can flag assets for review or preventative repairs. Over time, these features reduce downtime and enhance the performance of the broader facility.
How BIM and digital twins complement each other
BIM and digital twin technology are invaluable parts of building design and management, but they are unique solutions to specific problems. When they work in tandem, either as complementary platforms or a unified solution, facilities managers can fully tap a space's potential.
Indoor mapping
When building sensors map its rooms and corridors' physical layout, digital twins can render the entire space as a 3D layout. These virtual environments serve a variety of unique purposes for enterprises, such as:
Guiding employees and visitors to designated locations using an optimized navigation system
Rendering furniture, equipment, and other assets to test different room layouts
Collect real-time data on events within a facility, up to and including biometric readings relating to health and safety.
Augmented reality architectural visualization
Augmented reality can be immensely practical within a building powered by BIM and digital twin sensors. AR enables anyone from employees to customers to visualize details about architectural spaces. For example, if technicians need to repair the wiring in a wall, augmented reality architectural visualization would help them find the precise real-world location.
Unifying the benefits of BIM and digital twinning isn't impossible. At Resonai, our AI platform Vera can help you generate high-fidelity models that serve everyone in your buildings. With Vera, you can manage building features from an app, enhance productivity, and even save operational costs. Resonai will work with you to design a solution that fits your surroundings.
Are you ready to learn more? Get in touch with Resonai today and set up a free demonstration.