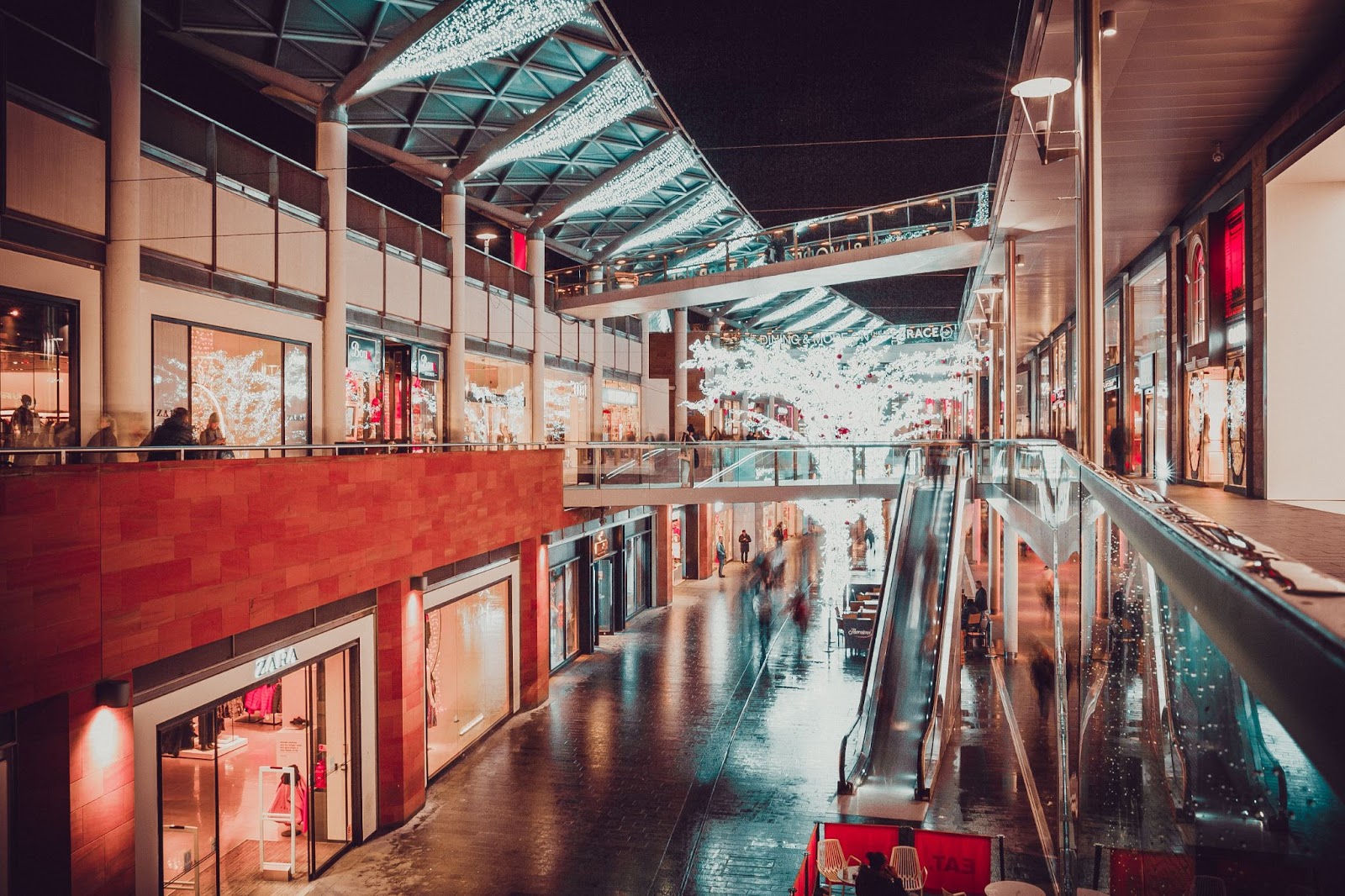 Seek first to understand, then to be understood. It's a mantra for making good connections, but it can also be applied to the rapidly changing world of retail. If you understand your customers, you can more effectively meet their needs. Uncovering the retail store traffic patterns in your store or shopping center is a crucial step in knowing what makes your customers tick.
To start, you need to know what to measure and, more importantly, when to measure. With the right information in tow, you can optimize your business into a shopper's paradise.
Jump to a section…
What are retail store traffic patterns?
Most important retail store traffic patterns to know
How technology can help planners track foot traffic
Ready to take your understanding of store planning to the next level? Check out Store Planning: The Ultimate Guide for Retail.
What are retail store traffic patterns
?
Retail store traffic patterns are best defined as the cadence of customers entering, navigating, and exiting a store or shopping center. Store planning has a close relationship with retail foot traffic, as both determine the efficiency with which customers can find and purchase items in a store, then make their way out. Retailers want to maintain high foot traffic, but they also want to ensure they're equipped to handle the patterns that emerge from said traffic. If aisles are too thin to accommodate the number of people shopping within them, there's a serious issue to address.
To ensure that a space is being used to its maximum potential, retail planners need to analyze the foot traffic patterns that will have the greatest impact on their sales. The goal is to identify who is entering a store, when they're entering a store, and what they're purchasing while they're there. Those factors can then be used to tailor KPIs, adjust a floor layout, and refine product placement.
Most important retail store traffic patterns
to know
The past few years have dramatically changed how consumers interact with brick-and-mortar stores. The coronavirus pandemic put personal space and cleanliness back at the forefront of the consumer consciousness, and economic conditions have been unpredictable. Retail foot traffic has changed as a result.
Recent foot traffic statistics show that big retailers are experiencing healthy growth overall, while smaller stores outperform the competition in specific categories, like shopping and transportation. No matter where your business falls on the spectrum, you'll analyze your foot traffic during different periods, as well as the demographics entering your store. Heat maps are valuable here, as they'll use sensors to show you precisely where customers spend their time.
Resonai's ebook "A Guide to the New Digital Infrastructure for Malls & Retail Properties" highlights how to leverage heatmaps and more to perfect a retail strategy.
Daily traffic patterns
Store planners need to have a general idea of how busy a store will be on any given day of the week at any given time. For example, grocery stores tend to be busiest on weekends during midday. As a result, they should have higher staffing budgets for Saturday and Sunday, when more customers will be in the store asking for help, and stock will need to be replenished at a faster pace.
Create a breakdown view of daily traffic counts for each day of the week. You'll begin to find trends for your busiest times of day, which you can then use to inform your staffing. It doesn't make sense to expend 75% of your daily labor budget in the morning if 85% of your traffic comes through in the evening.
Weekly traffic patterns
Once you understand how your day-to-day foot traffic impacts your operations, you can expand your view to the entire week. Understanding weekly traffic allows you to make informed staffing decisions for each day rather than specific times and allows you to tailor your product replenishments.
Let's say you run a boutique technology store specializing in smartphones and accessories. You may use weekly foot traffic and sales for a product like AirPods to determine the ideal number of units to restock, and the ideal number of sales reps to have on the floor daily.
Monthly and seasonal patterns
Retail store traffic patterns will change with the season. Nearly 13% of all business occurs on Black Friday, so retailers must amass substantial workforces during the holiday season. You're probably staffing up during the holiday season already, but you need to know your busy seasons for the rest of the year too. If you haven't analyzed your seasonal foot traffic patterns, now is the time to start.
People come out of the woodwork for holidays, but what about during extreme weather conditions in January? If you sell parkas, you might see an uptick in traffic, but you may not see a lot of traffic in a boating store. With seasonal foot traffic information, you can determine the ideal number of products to keep stocked, which will help you manage your store layout and avoid dead stock.
Demographic patterns
Finally, measure who is coming into your store. Each demographic will engage with your store differently and have different expectations for your offerings. If you're seeing a particularly large demographic shopping at your store, you should tailor your product offerings to their needs. For example, millennials make purchases based on brand values. If you're seeing lots of millennials in your store, carrying environmentally friendly products may result in a higher close rate.
How technology can help planners track foot traffic
Technology can eliminate the hassle of tracking retail store traffic patterns. Rather than using a clicker to manually track the number of people entering and exiting a location, businesses can use sensors, digital signage, and other tech tools to create foot traffic heatmaps. That information can then be leveraged to refine a store's layout and product flow.
Resonai provides the tools to make that possible. Our platform, Vera, can create a digital twin of businesses to help store planners collect valuable data while also providing customers with unique experiences. Are you ready to learn more? Get in touch with Resonai today and set up a free demonstration.