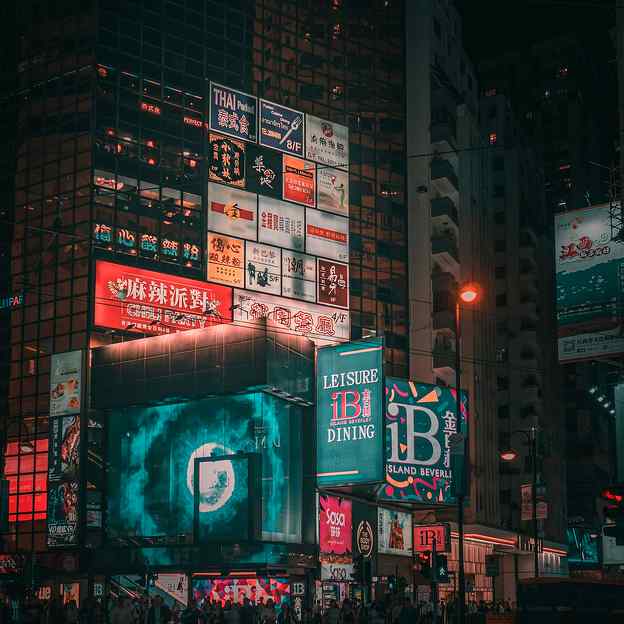 Digital signage drives significant ROI in retail environments.
According to a recent survey by Yodeck, 89% of retailers agreed that digital signage boosts the percentage of customers that buy. But digital signage can do much more than increase sales. In fact, this versatile and powerful technology can add value across the entire retail customer experience. But to unlock the tremendous potential of this tech, retailers, store planners, and commercial property managers first must understand how to measure its impact.
From picking your measurement methodology to calculating average dwell time, this article is your guide to evaluating retail digital signage ROI.
Jump to a section
What is retail digital signage ROI?
How to measure retail digital signage ROI or ROO
Determine your measurement methodology
Learn standard digital signage KPIs
Discover the power of AR signage
Looking for more ways to elevate your retail experience with digital signage? Check out our article, Retail Digital Signage: The Ultimate Guide.
What is retail digital signage ROI?
It's important to note that return on investment (ROI) and return on objectives (ROO) are commonly used in the industry. This is because digital signage can grow the bottom line (ROI) and provide other vital services, like improved client experiences (ROO). Which metric you use depends on what you expect out of your digital signage. ROI may seem like the obvious — and only — choice for many retailers, but the tech can also help drive brand awareness, build consumer databases, navigate retail environments, all crucial elements of a successful retail business.
How to measure retail digital signage ROI or ROO
Understand your objectives
Measuring the performance of your digital signage starts with your objectives. If those objectives are purely financial (ROI), this step is more straightforward. If your objectives are broader or related to business goals, you will need to take some time to think them through clearly. Whatever they are, keep in mind that you will need to develop concrete KPIs — which we cover in the next section — out of them. This means that your objectives have to be reducible to relevant, measurable events.
Formulate your KPIs
With your objectives determined, it's now time to develop the key performance indicators (KPIs) to measure using those objectives. When it comes to creating KPIs for digital signage, standard business metric guidance applies: You want all your KPIs to be specific, measurable, achievable, relevant, and time-bound (SMART).
Specific: Each KPI should be precisely defined. "Engagement" is not a specific KPI. "Dwell time" is.
Measurable: This means that you need to describe your KPIs in exact and discrete values like quantity, time, or percentage.
Achievable: This means the average customer should be able to easily accomplish whatever activity you're measuring. It also means that you have the measuring methodology — covered in the next section — determined.
Relevant: Your KPIs should reflect your objectives and allow you to measure your progress against them accurately.
Time-bound: The activities you're measuring should fall within discrete time periods like day, week, month, quarter, etc.
Back to top
Determine your
measurement methodology
One of the most critical components of assessing the impact of your digital signage is deciding on a measurement methodology. Every retailer and property manager should be familiar with the following four methods: surveys, social media, unique links, and video analytics.
Surveys: Consider interviewing a sample of customers as they shop or after they leave the location to determine how the digital signage impacted their experience.
Social media: Including unique hashtags on digital signage is just one way retailers and property managers can track consumer impact on social media.
Unique links/QR Codes: These methods allow you to track conversions just like you would on a landing page for a digital marketing campaign.
Tracking devices: Retailers and property managers can use in-store cameras, footfall tracking, consumer wifi activity, and more to understand how consumers are interacting with digital signage.
Back to top
Calculate your ROI
Depending on your measurement methodology, there are several ways of deriving ROI figures in this space. Let's assume minimal investment in that area and that you are simply comparing your revenue numbers while the digital signage ran to similar periods in the past without the signage. The difference between those two figures is the estimated impact of digital signage on your bottom line. To derive your ROI, you would need to subtract your digital signage costs — the total digital signage pricing or the cost to run during the period or some variation — from the estimated impact. Then, take what is remaining, divide it by the costs, and multiply it by 100. That figure is your ROI. This operation is expressed in simple mathematical terms as follows:
(Estimated Impact - Costs / Costs) x 100 = ROI
Calculating this figure will help you determine if the digital signage expenditure was worth it.
Back to top
Learn standard
digital signage KPIs
While your KPIs can vary depending on your objectives, a few standard metrics are worth mentioning due to their widespread use in retail spaces. These KPIs are average dwell time and session count:
Average dwell time: This metric measures exactly how much time customers spend in front of a screen, and it is an excellent means of quantifying engagement. There are several ways retailers and property managers can measure dwell time, but cameras combined with facial tracking tech can provide an accurate estimate. There are two ways of assessing dwell-time: You can run a pilot to create a performance baseline, or you can compare to the industry benchmarks, which according to recent research, is 0.7 seconds.
Session count: This metric is another means of measuring customer engagement — albeit lower resolution. Retailers and property managers can determine session count using cameras and computer vision tech, a home button that counts every consumer click, or an auto-reset feature that activates after a break in customer interaction. While none of these methods is without its flaws, they do provide actionable data.
Back to top
Discover the power of AR signage
Measurement is vital in business. Without a precise understanding of the impact of their initiatives, retailers, store planners, and commercial property managers cannot systematically improve their businesses. Although measurement in the digital signage space can prove challenging, new forms of retail displays like AR signage make generating these vital consumer analytics easier than ever.
Often delivered through consumer mobile applications, AR signage interactions can be attributed with as much detail and precision as website engagement. Retailers and property owners can use the app's precision locational tracking to create a detailed 3D heat map of how customers move through commercial spaces, and the mobile application interface enables them to discover exactly how consumers are interacting with the AR signage.
Resonai is one of the leading providers of this innovative tech. Our industry-leading platform, Vera, provides everything you need to design, deploy, and manage AR signage in retail environments. Contact us today to set up your free demo.