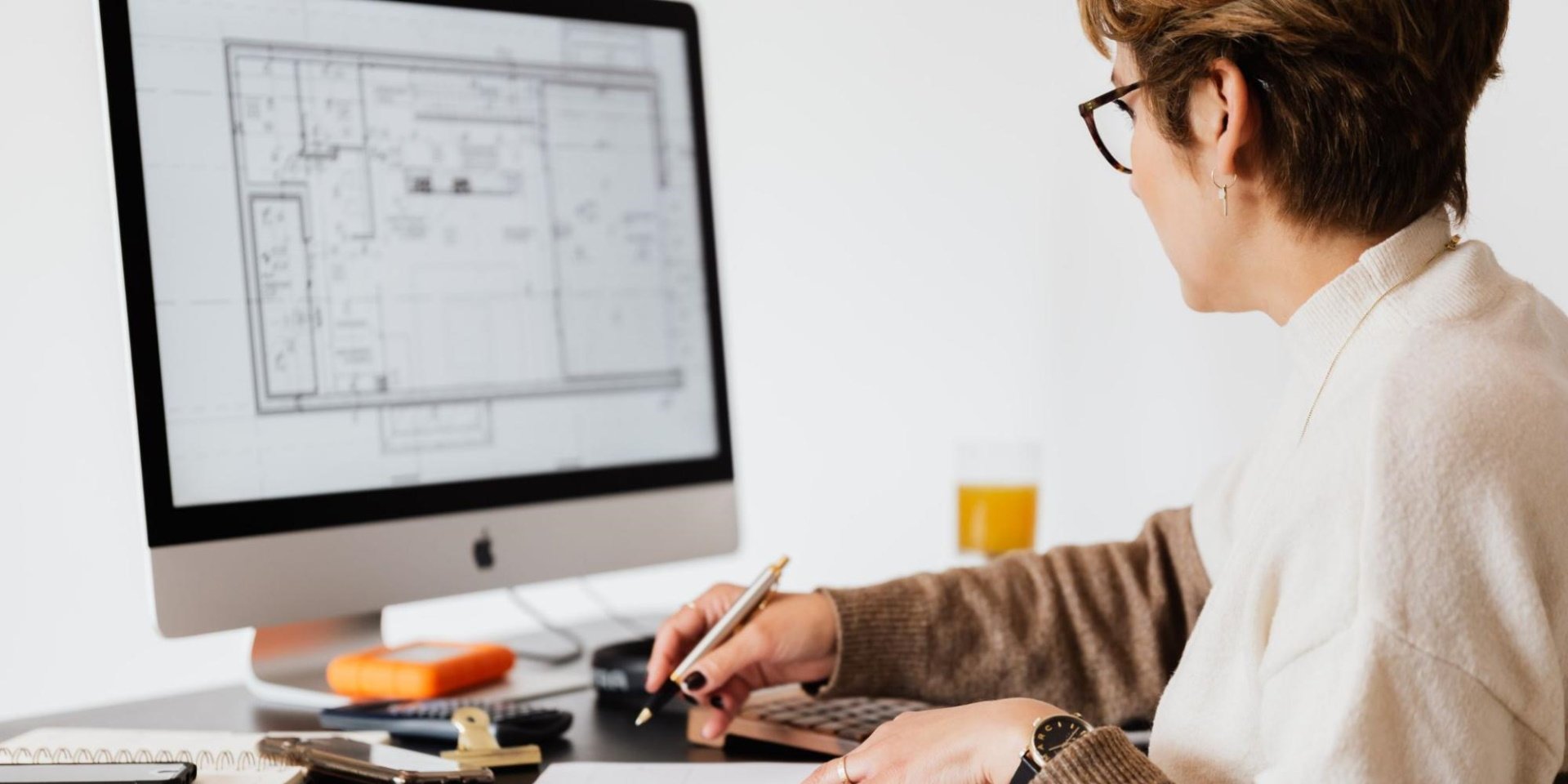 Historically, the term "intelligent buildings" has been used to mean a building that's designed with energy efficiency in mind — but an intelligent building structure can, and should, be much more than that. A more modern interpretation of intelligent building design extends beyond solar panels and LEED certifications, and into integrating your building into the IoT, cloud computing, and augmented reality for faster maintenance, improved efficiency, and to create a personalized and elevated tenant experience.
Regardless if you're designing a space from the ground up, or if you're overhauling an existing structure, there are certain features of intelligent buildings that can lead to your building being more efficient, and your tenants feeling more at home.
Want to learn more about intelligent building design? Check out our eBook, How Smart Buildings Reduce Operating Expenses & Unlock Revenue Opportunities.
Jump to a section
Features of intelligent buildings
Reliable Internet Connectivity
Intelligent Building Structure Around the World
Hamdan Bin Mohammed Smart University, United Arab Emirates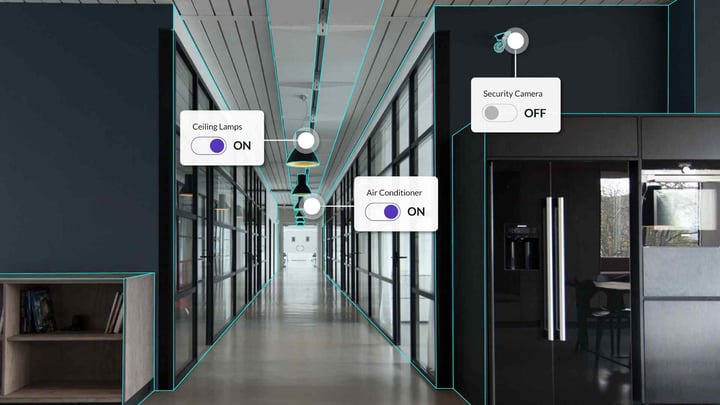 Features of intelligent buildings
Much of what separates a modern intelligent building from a standard building automation system (BAS) is its connectivity, making it a Building Internet of Things (BIoT). By combining widespread sensor placement with connected controls, BIoTs work with smart facility management software to give advanced and predictive controls over the building itself. But it takes more than just throwing together some smart devices on a small network to create an intelligent building — ideally, the space is designed (or redesigned) from the ground up with these features in mind.
Reliable Internet Connectivity
In order for a BIoT to be properly established, connectivity needs to be at the forefront of the design process. Despite the near-universal ubiquity of W-iFi, it's still a technology that can be blocked by something as simple as a concrete floor — and if you've ever tried to take a phone call in a hospital, you'll know that buildings can easily impede phone coverage, too. As you plan out your space, look for materials that will block fewer radio waves, so as to allow your tenants better coverage, because nothing leads to a grumpy person as quickly as being unable to rely on an internet connection.
Even though Wi-Fi is seen as the de facto technology for connectivity, what really connects an intelligent building is still ethernet, and any new building or renovation is going to have a complex network of Cat 5 cables running throughout the walls. The design phase of a project should view ethernet wiring as equally as important and widespread as electricity. Ethernet allows devices to connect to a network much faster and more reliably than WiFi — and it can even be leveraged to double as power delivery for certain IoT-connected tools.
Optimized
Maintenance
For building managers, maintenance is an ongoing struggle, and with that in mind, you can design a space with an eye towards easy maintenance access. Resonai's Vera AR platform can direct a repair team to downed equipment quickly, and when coupled with a building layout focused on easy access, that means less time spent crawling under desks and behind panels, and more time with everything working as intended.
Energy Efficiencies
The smart tools that come from an IoT-connected building management system allow for better, and more efficient, energy use. According to the US Department of Energy, commercial buildings waste 30% of their energy, a number that can be drastically reduced with real-time data and AI predictions that building managers can use in an intelligent building. Sensor data can tell you when areas are full of people, and when they're empty, and the climate control can adjust itself accordingly. Location sensors and guest tracking can keep building managers abreast of how occupied a space is, limiting unused desks and offices, and over the long term even prompting a more efficient facility layout.
Making it better for people
Beyond efficiency, creating an intelligent building also allows for an unparalleled level of personalization for tenants and visitors. This comes from both information gathered from internal sensors, but also concierge experiences using smartphone apps and AR.
The advanced network of sensors that are at the heart of an intelligent building can produce data that will let you predict where your tenants will be, and when they will get there. That allows for time to prepare the environment — no waiting for the heat to kick in on a cold winter's morning. Spaces can be used more efficiently, either grouping people more closely together to save space, or allowing them to spread out more widely for privacy or social distancing.
Smartphone-powered concierge services give visitors a personalized experience within a building. These apps can direct you to a desk where the ambient temperature is exactly what you want, they can guide you through the building to your assigned meeting room via AR, they can order a drink from a vending machine, and control the appliances in a room they're in. And the data gathered from these applications give a building manager even more fine-grained information on how spaces are being used, and when.
Intelligent Building Structures Around the World
Planning a facility with these advanced capabilities can seem like a mountainous task — but it's one that has been achieved in a number of remarkable spaces. These examples of intelligent building design show just how powerful and personalized a smart building can be (and give some great ideas that are worth cribbing.)
The Edge Building, Amsterdam
Dubbed "the Smartest Building in the World", the Edge is an astonishing example of how smart tools have been used to make it one of the top 10 intelligent buildings in the world. The most powerful tool for The Edge's building management is Panasonic's power over ethernet (PoE) connected lighting. More than just illumination, these units pack detailed sensors that track motion, light, temperature, humidity, and infrared — all told, over 28,000 sensors blanket the building's ceilings.
The facility managers are able to leverage the data these lights gather for some astonishing tenant-oriented features. An AR app guides employees and visitors to a designated parking spot, and assigns them a hot desk (users are even able to set their temperature and lighting preference, and they'll get a desk that's as warm or cool as they want, and the lights will be dialed in just the way they like).
The sensor systems are able to locate individuals down to 20cm accuracy, which gives hyper-detailed information on who's where, and when. On days with low occupancy, entire areas of the building can shut down to save energy, and unused rooms don't need to be cleaned. Building managers are able to tap into this data for everything from predicting how big a lunch rush will be to when coffee machines need to be refilled — all of which leads to less unused space, fewer wasted resources, and happier workers.
The Crystal, London
Beyond its striking looks, London's Crystal is also astonishingly energy-efficient, thanks to its intelligent building design. With over 3,500 data points tracking the external climate, the Crystal can automatically adapt itself to maximum efficiency. The enormous windows that surround the building let in large amounts of light, but limit the incoming heat, so the place doesn't turn into a greenhouse, and the building's energy management system combines internal and external conditions to establish the most efficient venting system at any time. Its advanced heating system is capable of recapturing 60% of hot or cold air that would otherwise be lost, substantially lowering climate control costs. All told, thanks to these advanced features, the building has 70% lower CO2 emissions than other, similarly-sized office buildings in the UK.
Hamdan Bin Mohammed Smart University, United Arab Emirates
The Hamdan Bin Mohammed Smart University (HBMSU) doesn't have a single physical light switch. Every light in the campus is controlled via smartphone app, motion sensors, or through a building management system. Faculty are able to set the light brightness and temperature that best suits the needs of their particular class — and once the class is over and everyone has left, the lights and cooling system can automatically power down to save on energy. The university's app has also implemented an AR tool to direct them to their class or to empty study rooms — no more wandering around campus for half an hour just trying to find space to do your work.
Resonai's Vera platform is an all-in-one solution for a BIoT, combining building management software, maintenance, IoT controls, and visitor concierge tools into a single platform. Are you ready to learn more? Get in touch with Resonai today and set up a free demonstration.
Want to learn more about intelligent buildings and all they offer? Read our comprehensive guide, "What Are Intelligent Buildings? A Beginner's Guide to Digital Facilities"
---