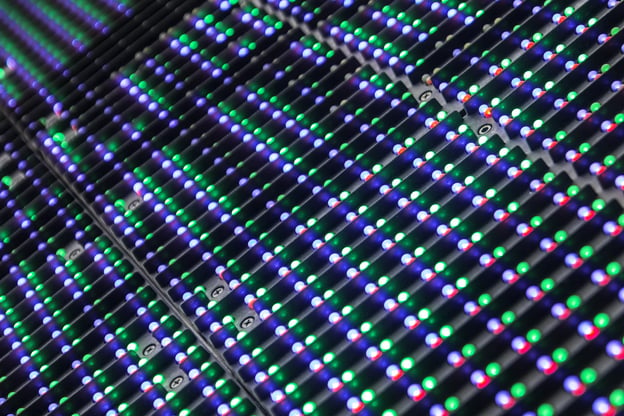 Combining the eye-catching appeal of a vivid screen with the helpful interactivity of modern devices, retail video display systems give companies the ability to attract customers in inventive new ways, bridging the fundamentals of retail design with modern innovation.
We've gathered the best companies behind retail signage displays, breaking down their individual strengths and what they can offer your business. The following list also includes a future-proof alternative to consider as you weigh the benefits and drawbacks of each approach.
Jump to a section
The best service-based retail video display systems: Convergent
The best for custom, eye-catching designs: SNA Displays
The best for cloud-based, unique signage: ComQi
The easiest to custom arrange: Planar
The best for visual excellence: Sharp NEC
The most holistic customer experience: Mood Media
The best future-proof alternative: Vera by Resonai
Looking for more ways to elevate your retail experience with digital signage? Check out our article, Retail Digital Signage: The Ultimate Guide.
The best service-based retail video display systems: Convergent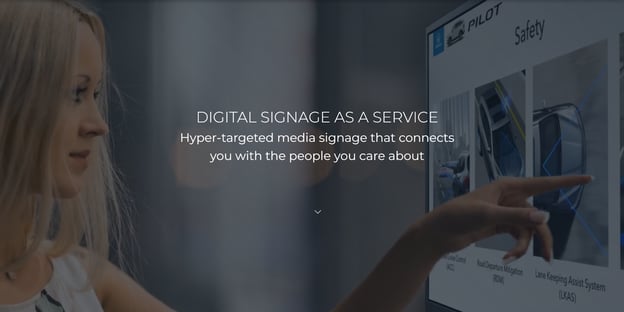 Convergent aims to provide "digital signage as a service." They cover every aspect of retail video display systems with plans that minimize upfront costs. On the hardware side, Convergent covers hardware installation and maintenance complete with built-in options for upgrades down the line. When it comes to content, the company provides full creative services and content deployment.
Included analytics services track the results for each campaign and make adjustments as needed to reach pre-set goals. Convergent also implements some clever innovations such as the SafeStore Screen controller, which lets visitors interact with existing displays right from their smart devices, reducing potential health and sanitary concerns. Convergent's all-in-one, service-based approach is a compelling offer for those who want results with minimal micromanagement.
Back to top
The best for custom, eye-catching designs: SNA Displays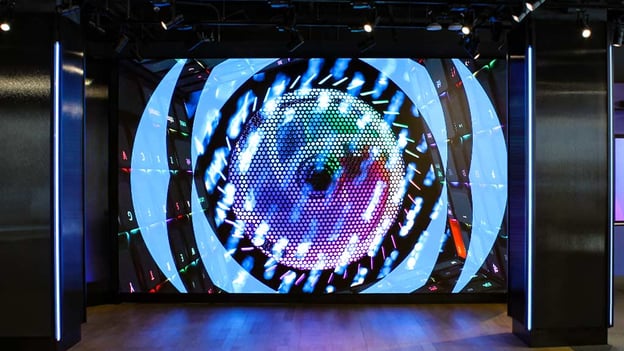 SNA Displays distinguishes itself from its competition by offering custom retail signage displays that transcend standard placements and form factors. In fact, some of its custom-engineered works have been featured as award-winning art installations in public spaces. They specialize in unique, captivating designs that put the strengths of digital signage to work in unconventional ways, but they also offer a full suite of more common formats for retail such as video walls and ticker displays. If you want your location to feel like a prestigious experience, drawing people in to savor sights they can't see anywhere else, SNA makes for a promising partner.
Back to top
The best for cloud-based, unique signage: ComQi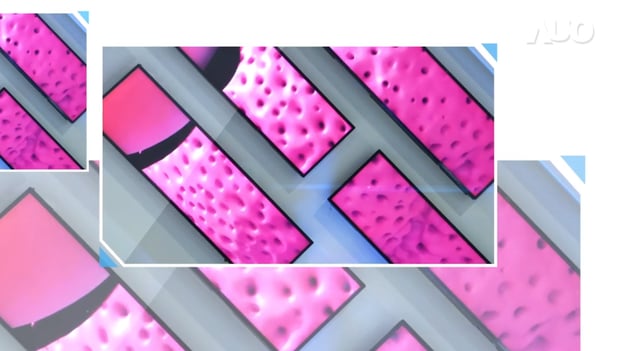 ComQi's business starts and ends with digital signage, and that singular focus results in a comprehensive selection of retail signage displays in both standard and intriguingly unusual shapes, as well as the end-to-end technology to keep them full of the right content. Specifically, ComQi promises to offer "cloud-based digital signage," which is run via a dedicated CMS that makes managing the signage at a dozen locations just as easy as a single outlet.
ComQi doesn't just push the software side — its Tartan line of displays come in round, square, and stretched formats, increasing visual interest for customers and opening up aesthetic options for any kind of location. The company also offers a broad set of more traditionally sized and shaped plug-and-play screens.
Back to top
The easiest to custom arrange: Planar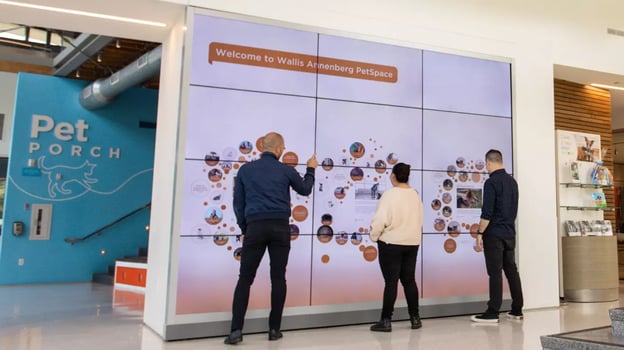 Planar specializes in retail video display systems across a wide range of formats. LED video walls can turn a huge part of any given location into an informative and customer-converting visual experience, and its video wall calculator helps work out exactly what kind of displays will work best for any given space.
Planar's retail digital display offerings go further, including options for eye-catching and adaptable storefront signage as well as interactive kiosks and wayfinding stations — keeping customers just where they need to be, with minimal need for employee intervention.
Back to top
The best for visual excellence: Sharp NEC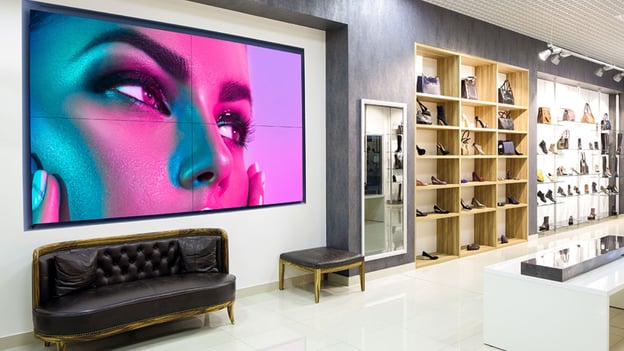 The Sharp corporation has been a leader in displays for the better part of a century, from creating the first Japan-made TV set in 1953 to its current range of 4K Smart TVs. Its partnership with NEC has allowed Sharp to move into display products giving visitors eye-catching visuals to enjoy and location developers a faster setup experience. Its MultiSync Message series of large-format displays is specially made to put just the right screen in any given space at a range of price points, helping provide more unique configurations without the extra expense of a fully custom installation. Sharp NEC also stands behind its products from installation to ongoing calibration, ensuring every setup remains just as eye-catching years later.
Back to top
The most holistic customer experience: Mood Media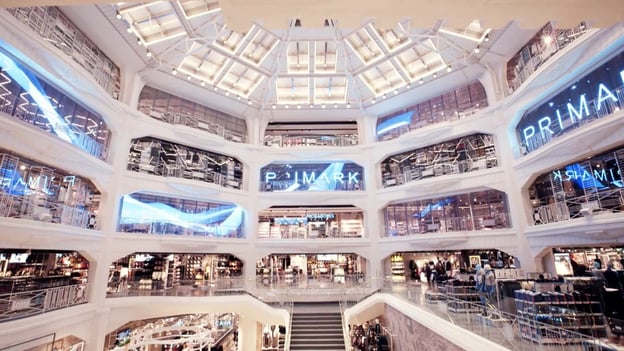 Mood Media delivers retail digital display solutions through signage, menu boards, and a user-friendly content control system called Mood TV, which allows you to drag and drop promotional materials into the same feed that displays whatever curated external content may be desired. But Mood Media's unique proposition is its focus on everything visitors experience when they're in your location. Sight is just the start, as Mood Media also has solutions targeted toward optimizing sound and scent to make customers want to spend more time in your location. Whether it's turning a business' background music mix into a customer-voted jukebox or encouraging visitors to remember your location via the unique influence of smell on the brain's limbic system, Mood Media has an inventive array of approaches to common retail concerns.
Back to top
The best future-proof alternative: Vera by Resonai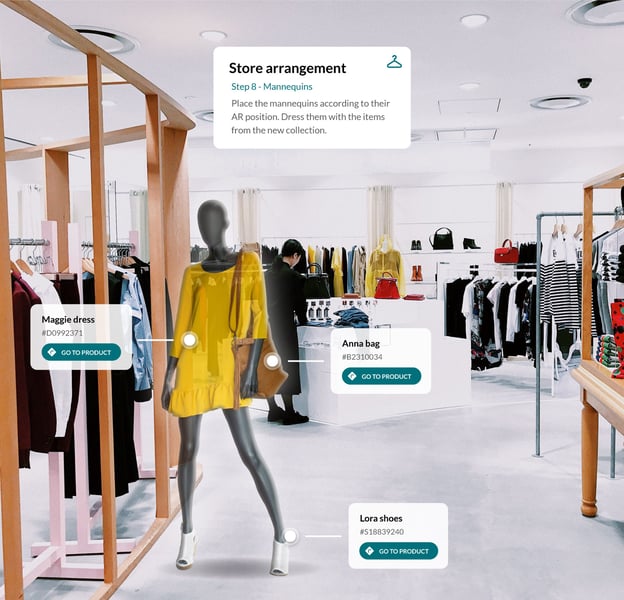 Looking for potential partners for digital displays retail solutions is a great start, but no matter who you partner with, the medium comes with some inherent limitations. Physical displays can be costly both to install and maintain, and the design of a location will always restrict where and how signs can be featured. Vera by Resonai has answers to those problems and more, with a lineup of cutting-edge new options for retail locations.
Using the power of digital twins, the Vera Concierge app lets visitors use augmented reality on their own devices to get all the info they need, turning any location into a potential hot spot for interactivity and conversion. It also offers step-by-step indoor navigation, going far beyond even the most thoughtfully designed directions kiosk. Meanwhile, location managers benefit from the complete, facility-wide picture and easy adjustments afforded by Vera Central Control.
The best retail video display systems for you will vary based on the specific needs of your business. Whether you choose to go all-in on the AR future or are just curious about integrating it into a more traditionally equipped location, your business likely has a lot to gain from the proposition. Are you ready to learn more? Get in touch with Resonai today and set up a free demonstration.