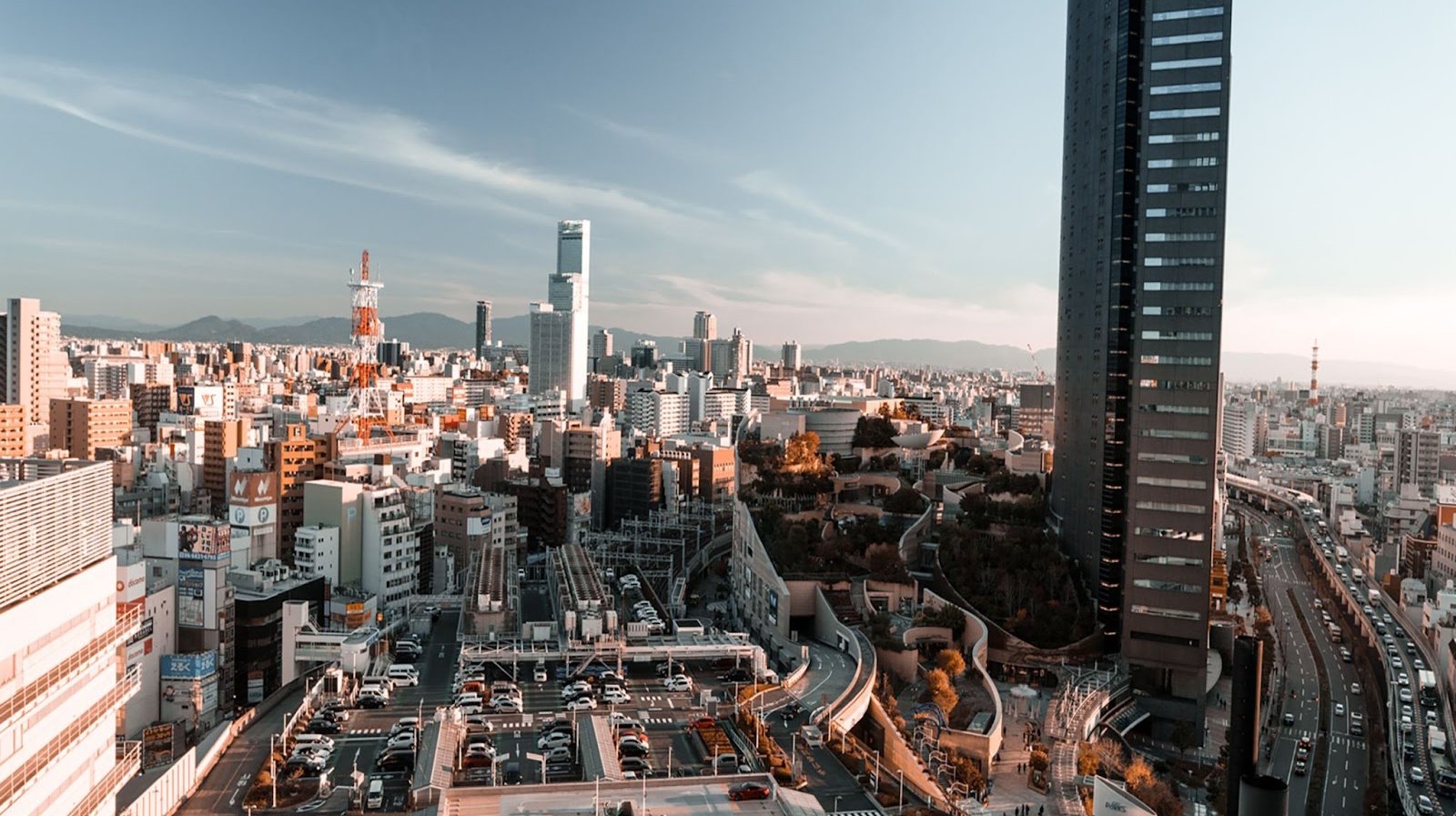 As COVID-19 affected retail operations, some postulated that the shopping mall was on its way out. The past few years have shown that's not the case — retailers are opening new stores, and visitors are returning to shopping centers at rates at or above pre-pandemic levels. Shopping centers are continuing to thrive as they discover new ways to adapt to increased consumer demand for physical spaces that bring retail, entertainment, and dining options into a single location.
The best shopping mall design concepts are more than places where shoppers can spend money — they're places where people can meet friends, relax, and experience life. Incorporating these elements into your next design will help to boost customer retention, improve foot traffic, and maximize revenue.
Jump to a section…
Elements found in the best shopping mall design ideas
3 best shopping mall design concepts
Augment real-world design with digital infrastructure
Expand your knowledge of shopping mall design and best practices with The Planner's Guide to Mall Design.
Elements found in the
best shopping mall design ideas
Sustainability
Consumers are more environmentally-conscious than ever — recent studies show that sustainability is important to nearly 80% of U.S. consumers. Shopping center planners are leaning into this trend by incorporating various green technology solutions and other eco-friendly fixtures into their designs from the ground up. Solar panels supplement or replace traditional power consumption; filtration and reclamation reduce water waste; greenhouses and community gardens reduce carbon and provide gathering areas for customers to return to.
High-tech integration
Smartphones are ubiquitous in consumers' everyday lives, and shopping centers leverage their presence to gather better data and improve the shopping experience. In particular, augmented reality (AR) is a massive boon for consumers and retail owners. Shoppers can use their smart devices to learn more about products they're interested in or look up an interactive directory. Business owners can gather data from customer use to better display information, maximize product visibility, and adjust signage to improve sales.
Consumers want this high-tech integration, too — two-thirds of consumers say they're interested in using AR to help them out while they shop. Download our free ebook today to discover how AR and other digital infrastructure tools can increase customer retention and maximize profits.
Mixed-use development
Despite online retail's popularity, consumers are still flocking to retail spaces — as long as there are other things to do besides shop. Rather than drive around town to separate locations for entertainment, food, and other services, consumers are flocking to mixed-use spaces to spend their leisure time. As a result, the development of mixed-use spaces continues to grow, increasing to nearly 60% of all property development.
Open-air a
esthetics
While purely interior malls still exist and thrive, modern shopping mall design favors an open-air town square approach. These larger, more organic designs help to improve foot traffic by bringing in people looking to do more than shop. As occupancy rates return to pre-pandemic levels, the International Council of Shopping Centers data shows that open-air occupancy rates are rebounding faster than interior malls.
Far from the closed-off, fluorescent-lit shopping centers of the 80s and 90s, open-air malls are brighter, more vibrant, and bring a more organic feel to the shopping experience. Natural lighting and foliage make the space feel alive as customers navigate town square-like spaces, stop for a bite to eat, or pick up something they need from a nearby store. If the mall uses an interior design, the building will likely incorporate numerous glass panes and skylights to make people feel welcome and comfortable while shopping.
Flexible
retail space
The modern shopping center still relies on a variety of anchors and other retail stores to generate interest, but they're also experimenting with additional ways to provide exciting shopping experiences for visitors while maximizing the use of space. Providing "micro-retail" areas for temporary and long-term tenants provides additional ways to rent retail space to local small businesses or give customers access to one-of-a-kind, limited-time offers on fashion or other goods.
3 best
shopping mall design concepts
Namba Parks
Large cities in Japan are dense grids of roads and skyscrapers, and Namba Parks in Osaka aims to bridge the gap between nature and urban sprawl. Constructed in 2003 at the former location of the Osaka Baseball Park, Namba Parks contains nine stories — one underground and eight above — and various retail businesses within its shopping mall, including fashion boutiques, eateries, and other specialty retail stores.
Its top floor houses its signature park, featuring a massive landscape garden that stretches across the multiple sub-levels of the roof's facade. Namba Parks is unique because its rooftop garden also connects to the surrounding streets through ramps, stairs, and pathways, allowing residents and tourists to easily access and enjoy this small oasis of nature within the city.
Burwood Brickworks
Burwood Brickworks in Victoria, Australia, is a masterclass in marrying an approachable design with sustainability. It's got all the requisite stores, restaurants, and entertainment one would need to have a pleasant shopping experience. What makes it stand out, however, is that it's also the first retail center to receive the Living Building Challenge Petal Certification, making it one of the most sustainable buildings on the planet.
The Living Building Challenge encourages developers to create facilities that "operate as beautifully and efficiently as a flower." This means relying solely on renewable, pollution-free energy for all its operations, using non-toxic and ecologically-restorative materials, conserving water, and creating an equitable relationship between retailer and consumer. Burwood Brickworks's design utilizes a "biophilic" design, integrating numerous solar panels, gardens, and greenhouses to generate energy and process waste.
The Superette
The "20-minute neighborhood" is becoming a hot architectural trend, as environmentally-conscious citizens desire spaces where they can get everything they need within a 20-minute walk. The Superette on the Boston, MA Seaport is one of the most recent additions to this emerging trend, combining living spaces, retail, dining, art, and culture all within a singular, well-planned space.
Opened in the summer of 2022, this mixed-use shopping center is modeled around the European town square concept with a modern twist. The Superette comprises 125,000 square feet of outdoor retail space arrayed around a central, open-air gathering spot. Retail stores and entertainment are topped by high-rise towers containing hotels, apartments, and condos.
Augment real-world design with digital infrastructure
The best mall designs don't just leverage physical space — they're also examining ways to incorporate digital tools to improve the customer experience and boost revenue.
Technology like augmented reality can provide crucial data to help you optimize sign placement, reduce customer friction, improve traffic to less-visited areas, and more. Digital advertising within AR can also unlock new revenue opportunities and improve your bottom line.
Get in touch with Resonai today to discover how digital infrastructure can boost critical KPIs for your retail properties.