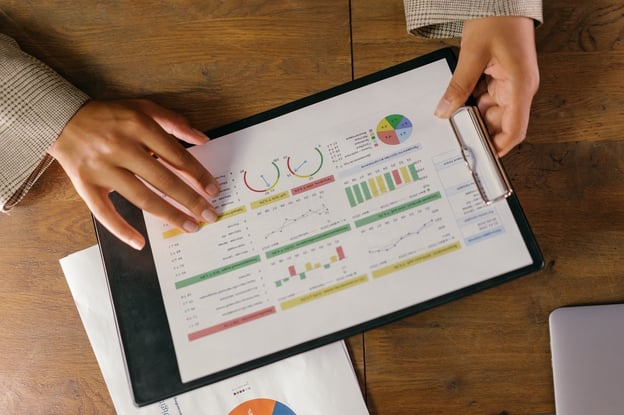 Every modern retail business — from boutique shops to sprawling supermarkets — thrives on data. As sales continue to rise across ecommerce platforms and brick-and-mortar storefronts, data lets retailers make informed decisions about everything from supply chain management to marketing campaigns. That's why a comprehensive retail analytics strategy that covers the entire shopper's journey is so essential.
This article will explore the many facets of analytics in retail sector businesses, from point of sale data collection to predictive techniques.
Jump to a section
What are predictive analytics?
What is retail analytics software?

What are retail analytics?
Retail analytics is the process of transforming retail data into quantifiable insights that drive high-level decision-making. Retail data analytics broadly covers any number of business activities, including consumer demand, supply chain movement, inventory levels, and more. When retailers utilize these insights effectively, they can enhance operations in various ways, including:
Optimizing store layout and design
Iterating on product displays
Improving pricing strategy
Enhancing promotional campaigns
Building comprehensive customer personas
Driving personalized product recommendations
While retail analysis traditionally applies to historical data, modern technologies — such as building sensors or mobile trackers — let retailers monitor business activity and analyze it in real-time. These techniques are particularly high-yield and allow for a more accurate understanding of behavioral analytics, predictive pricing, and more.
According to a recent survey of supermarkets, department stores, and ecommerce businesses, retail analytics correlates with significant performance improvements. Upon implementing a retail analytics solution, a majority of storefronts see a minimum of 5% growth, while 27% of businesses report 15% or more.
Looking for a good reason to implement retail analytics? Read "5 High-Value Use Cases For Retail Analytics" for more real-world examples.
Back to top
What is point of sale data?
Point of sale data is the information associated with each individual transaction completed. As retailers increasingly rely on digital systems to complete sales, these datasets have become fairly broad, including financial statistics, product metrics, loyalty memberships, promotional discount IDs, and much more. For that reason, modern businesses use point of sale systems to unify data in a format that is easier to analyze and aggregate at scale.
Most advanced retail analytics techniques are only possible when retailers collect data from the point of sale. As the one moment where every customer commits to a purchase, it represents an invaluable source of insights that either validate your business strategy or tell you where something went wrong. Understanding the point of sale is the most effective and consistent way to increase sales with any customer demographic.
What other insights can retailers gain from the point of sale? Find out in "Point of Sale Data: How Transactional Analysis Drives Retail Success."
Back to top
What are predictive analytics in retail?
Predictive analytics uses data mining, statistical modeling, and machine learning to analyze data and extrapolate future trends. In a retail setting, enterprises can use these techniques to predict demand and generate risk assessments. Much like the broader field of retail analytics, there are countless metrics that can shed light on retail performance, including sales data, customer demographics, product assortment, loyalty membership sign-ups, and more.
The scope of predictive analytics in retail expanded to extrapolate findings from the entire in-store experience. For example, retailers might use foot traffic data to project the optimal locations for high-impact promotional displays. Alternatively, sales trends can help brick-and-mortar stores optimize pricing strategies by estimating product demand for the upcoming quarter. This level of detail makes it possible for retailers to meet customer needs in advance while maximizing their own sales.
What can retailers accomplish with predictive analytics? Check out "Predictive Analytics for Retail Stores" to learn about data collection, demand forecasting, and more.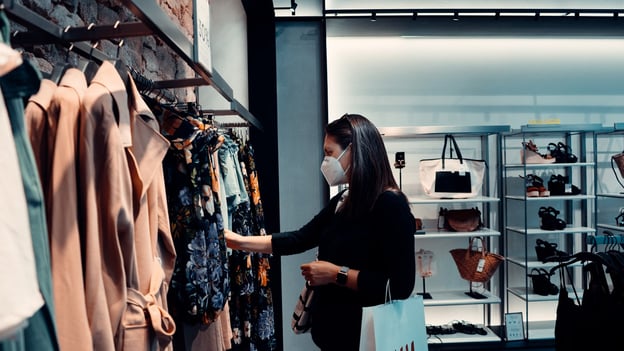 What are customer analytics?
Customer analytics is the study of consumer data and associated insights that retailers use to improve business operations. While similar to broader retail analytics, it also shares significant overlap with psychological analysis by accounting for behavioral studies and purchasing habits. When utilized effectively, customer analytics informs store layouts, promotional campaigns, pricing strategies, and much more.
Customer analytics requires an in-depth understanding of a retailer's target market, which requires a significant volume of consumer data. In recent years, this data was readily available from third-party sources thanks to internet growth and the evolution of smartphone technologies. Today, however, privacy regulations and tech policy shifts have made third-party data far more difficult to obtain.
In response, major retailers are turning to first-party data sources to better understand their customers. The most effective techniques leverage technologies like digital twins that analyze foot traffic, visualize shopping patterns, and generate product recommendations. These applications — powered by industry-leading platforms like Vera — provide retailers with granular, customer-level data in real-time.
Ready to make the most of customer analytics in retail? Take a look at "Customer Analytics In Retail: How Data Drives Dollars For Vendors" for advanced tips and strategies.
Back to top
What is retail analytics software?
In previous decades, retailers analyzed sales performance by hand using complex spreadsheets and data reports. Today, retailers use robust data tools that analyze metrics across the entire retail experience. Category trends, inventory distribution, promotions, and store layouts all contribute in some way to a customer's ultimate purchasing decision. Retail analytics software offers a solution — data platforms that identify insights, opportunities, and challenges within complex retail datasets.
In 2021, retail analytics software is particularly valuable when it can visualize insights in human-readable forms. These techniques bring far more clarity to customer behavior and market activity than traditional reports ever could.
When retailers connect their storefronts to a digital twin — a highly accurate digital reconstruction of a retail facility — they can analyze customer foot traffic, visualize hot spots, and monitor product interactions in real-time. Retailers can also integrate these findings with supply chain data to map the complete shopper's journey, which lets them chart customer behaviors and move merchandise that much faster.
Which retail analytics platform is right for you? Learn about state-of-the-art solutions in "4 Retail Analytics Software Platforms that Deliver Powerful Consumer Insights."
Back to top
How Vera Can Help
In today's retail landscape, data is more valuable than ever before. That's why it's so important to leverage analytics for retail storefronts. Even with the right tools, however, competition is stiff — brick and mortar retailers will need every advantage to stand out in their target market.
Thankfully, we can help. Vera is a comprehensive computer vision platform that, in conjunction with retail analytics software, provides the infrastructure necessary to manage how physical spaces are experienced, maintained and monetized. Our proprietary spatial computing and intelligent digital twin technology convert physical storefronts into digital assets, complete with infrastructure to measure, analyze, and enhance shopper engagement. When combined with Vera's native support for deploying context-aware augmented reality experiences, retailers can develop customer profiles and unlock new revenue opportunities using digital advertising.
Are you ready to learn more? Get in touch with Resonai today and set up a free demonstration.