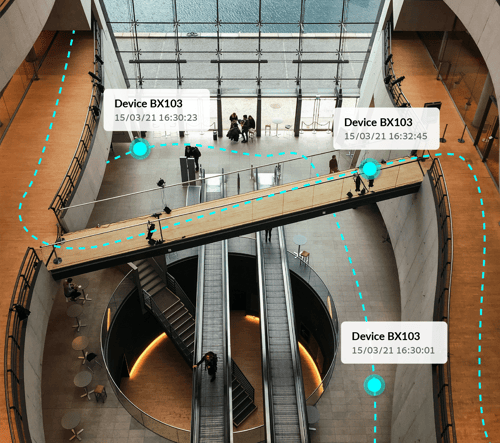 AUGMENTED REALITY REAL ESTATE EXPLAINED
What is AR in real estate?
Augmented Reality (AR) uses advanced visualization technology to enhance or represent real-world environments, providing innovative ways of engaging with spaces.
AR tools are used in real estate to tour unfinished properties, diagnose problems from a distance, and iterate designs on the fly. Unsurprisingly, AR applications are exploding in real estate: A 2019 study by Deloitte found that half of commercial real estate investors believed the industry should prioritize integrating AR and similar technologies.
ADVANTAGES OF AR IN REAL ESTATE
What are the benefits of augmented reality
in real estate?

Competitive differentiation
Real estate developers can use AR bridge the gap between properties and potential tenants. AR can help reduce the obstacles prospecs face when trying to see themselves in a space. Unfinished rooms can become fully realized homes — unfurnished spaces fully realized. With the ability to resolve deal-breakers, developers leveraging AR are at a distinct advantage to those who don't.

Operational efficiency
AR's advanced visualization capabilities allow developers and architects to iterate on design choices rapidly. It also can help builders spot construction problems earlier, ensuring that projects stay on track. Finally, landlords can use AR to quickly address repairs, reducing the time it can take to address their tenant's concerns.

Inspirational visuals
With AR, innovators can more effectively share their vision with their audience. Interior designers can spin a dream home out of bare walls. Real estate agents can help underdeveloped spaces capture their buyers' attention. And architects can walk clients through compelling visions of finished projects well before all the walls have been built.

Marketing innovation
When it comes to reaching untapped markets, AR opens up a world of possibilities. Because the technology supports remote property touring, international clientele can feel at home even from afar. Locals could also discover and explore nearby rentals via AR-enabled apps: just holding a smartphone near an intriguing property could activate a virtual visit.
AR REAL ESTATE EXAMPLES
What are some examples of augmented reality in real estate?
Numerous property developers, designers, realtors, and home decor brands already use AR to enhance their businesses and serve their customers. Why? The technology's unique visualization and interaction capabilities are too powerful to pass up.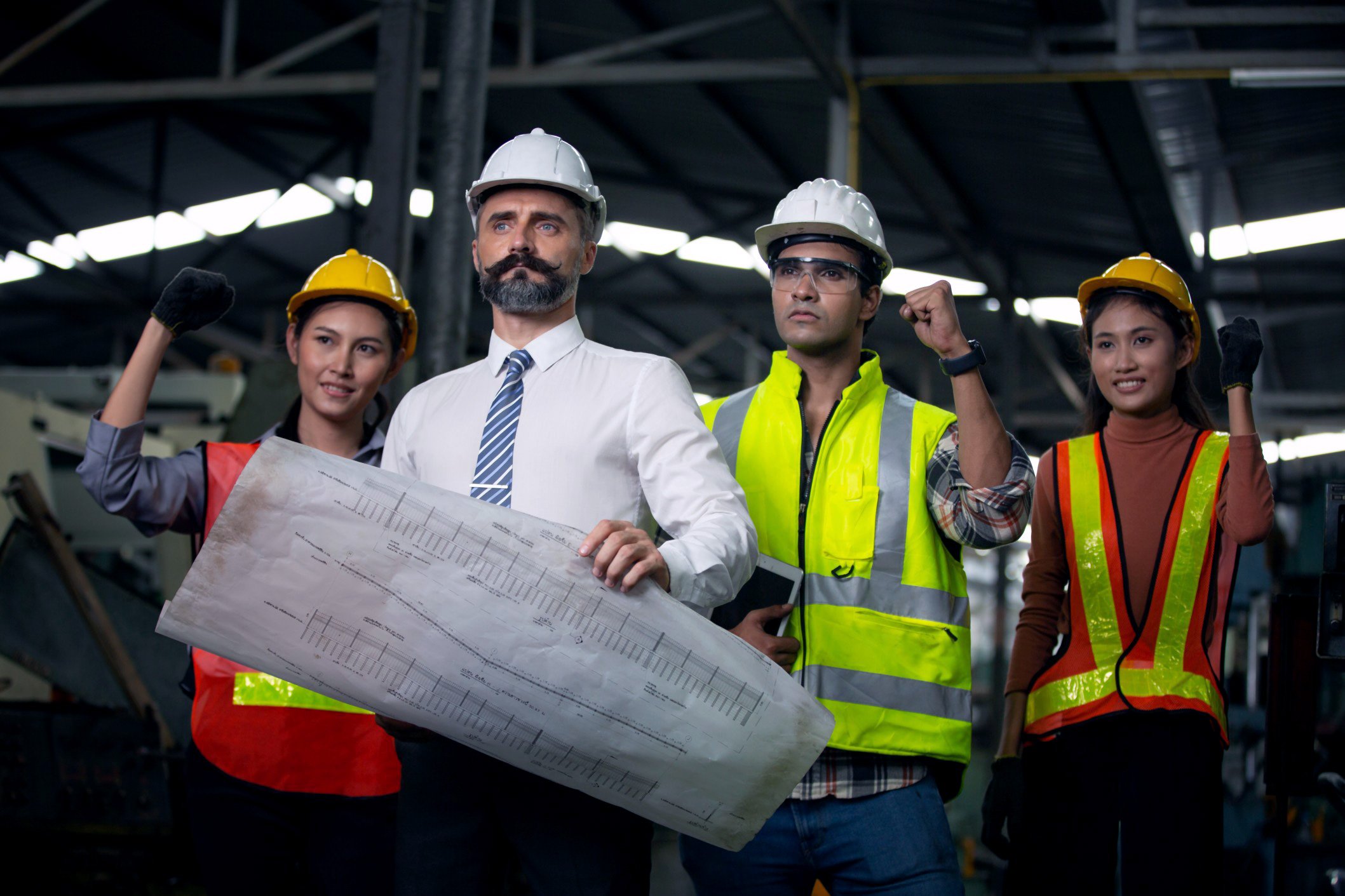 Consensus Machine
When looking to build an innovation lab, Oracle used AR wearables to get employee feedback and guide the construction process. This forward-thinking approach ensured the finished product would reflect the interests and concerns of all the stakeholders involved.
Test Drive
One of the most well-known interior design AR solutions, IKEA's AR app allows users to try out items of furniture and decorations in the space they're in without having to measure it or make regrettable decisions. They can browse the product catalog and drag and drop selected items into their chosen area.
Fault Finder
The Chicago-based construction engineering company Clayco has used the technology to manage its building projects in real-time. Using AR-enabled glasses, site managers can examine sites and modify plans as construction is underway.
Virtual Toolbox
Measuring can be a huge pain. Instead of relying on reels of tape, AirMeasure uses your smartphone to size up furniture and spaces. Because physical limitations are no longer an issue, the app makes getting those hard-to-reach places, like corners and edges, much more manageable.
Divine Design
Aesthetics are (almost) everything when it comes to a great hotel experience. To ensure their new southern California development exceeded their future guests' expectations, the real estate development firm American Life used AR tools to collaborate on the finer points of the property's look and feel.
Quick Fix
Via their computers or mobile devices, Resonai's Vera gives landlords the power to attend to their tenant's maintenance requests virtually. Managers can inspect their rental properties, assess the extent of any damage, and determine what kind of fix needs to happen — all without leaving their living room.
AR REAL ESTATE APPLIED
How to use augmented reality
in real estate
From helping tenants to transforming construction, AR has numerous applications in the real estate industry. While already making inroads, the technology has only begun to deliver on its potential.
AR PROPERTY MAINTENANCE
Repair remotely
For property managers, promptly fixing tenant issues is no small task. They're often juggling multiple requests over large distances — and there are only so many hours in a day. AR applications can digitally reproduce a building's physical conditions, giving service technicians the ability to remotely assess and address maintenance issues.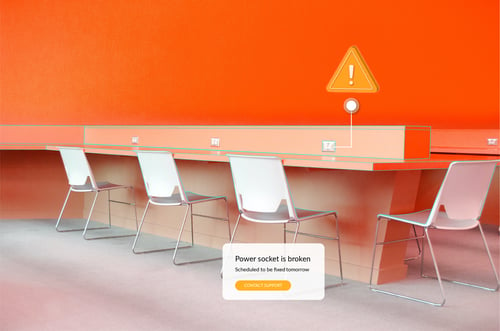 AR COMMERCIAL REAL ESTATE
Sell vision
If it's only words, a big vision can just as easily come off as a delusion. To ground their dreams in digital reality, real estate entrepreneurs can use AR to transform a vacant lot into a fully realized property. The modern version of the classic scale model, AR is a powerful tool for getting customers and investors to buy-in.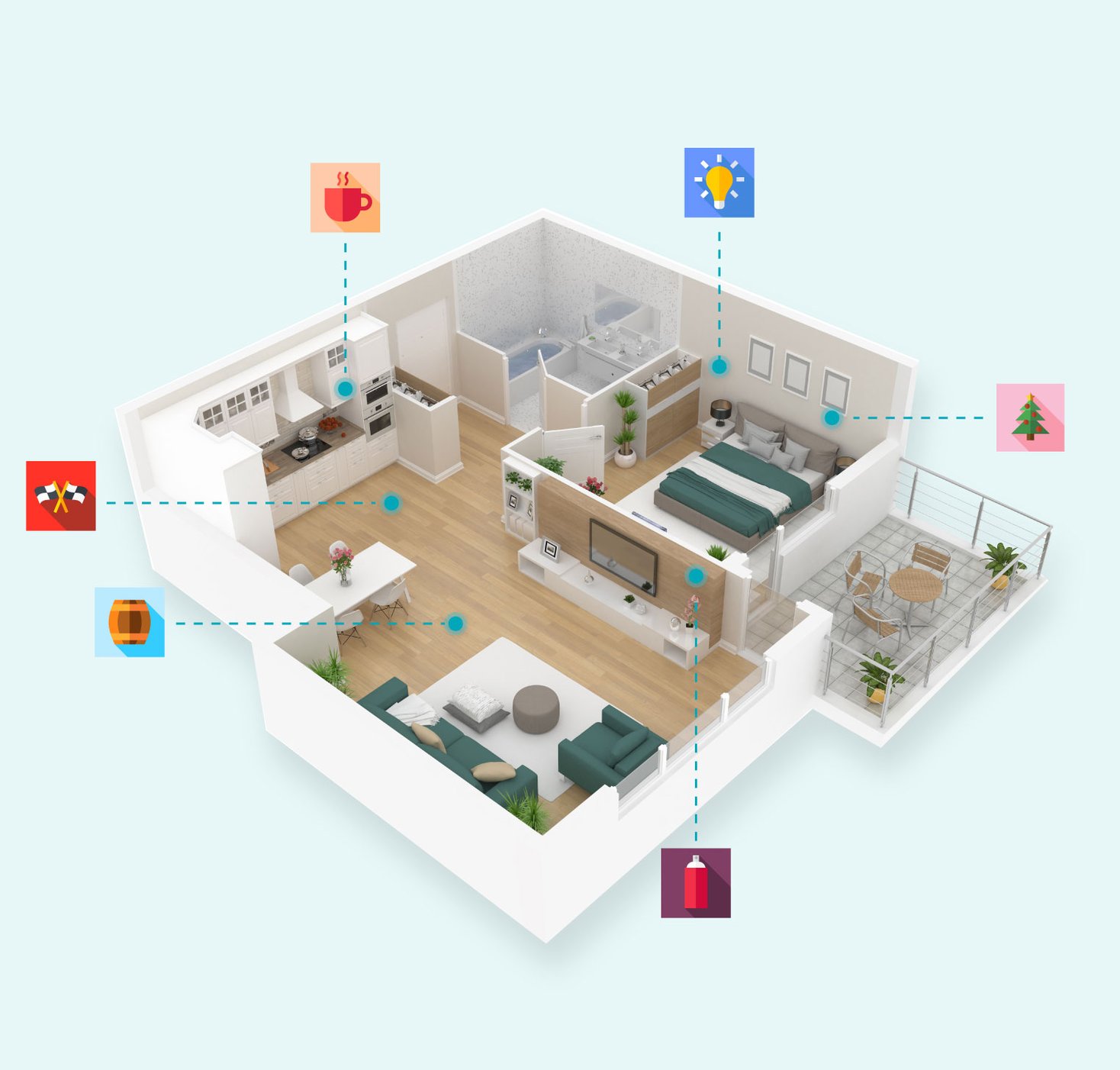 AR PROPERTY DEVELOPMENT
Predict problems
Property development is a complex endeavor where any number of things can go wrong. With so much in flux at once, even seasoned pros can get out of sync. AR's ability to enrich environments with critical intelligence can give developers a heads up before errors become disasters.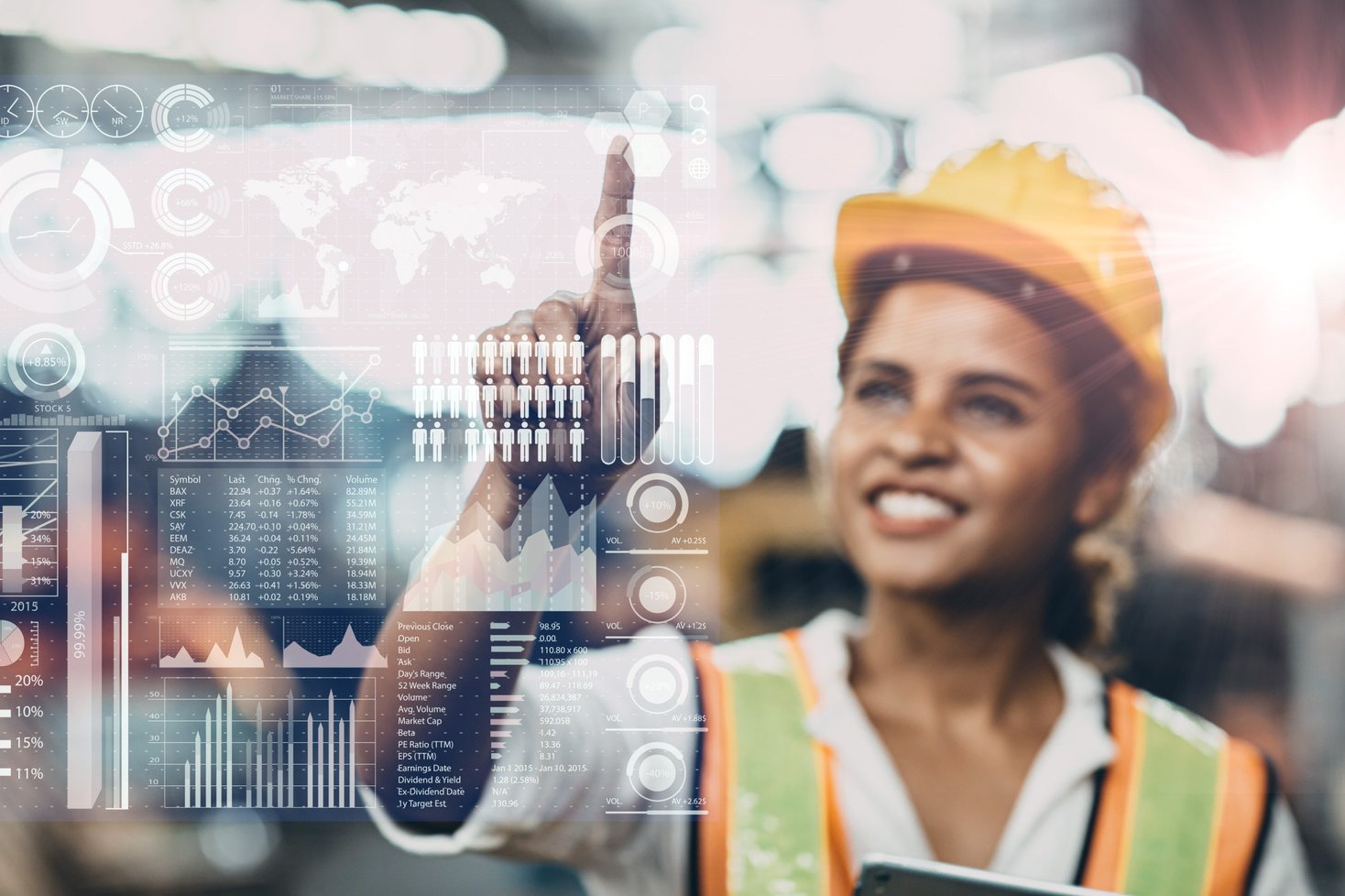 AR HOME DECOR
Upgrade imagination
Even the most self-assured among us can have a hard time knowing what they want until they see it. With AR, interior decorators can help their clients design a perfect home before anyone moves a couch or picks up a paintbrush. Limited only by their imaginations, new tenants can move in with confidence.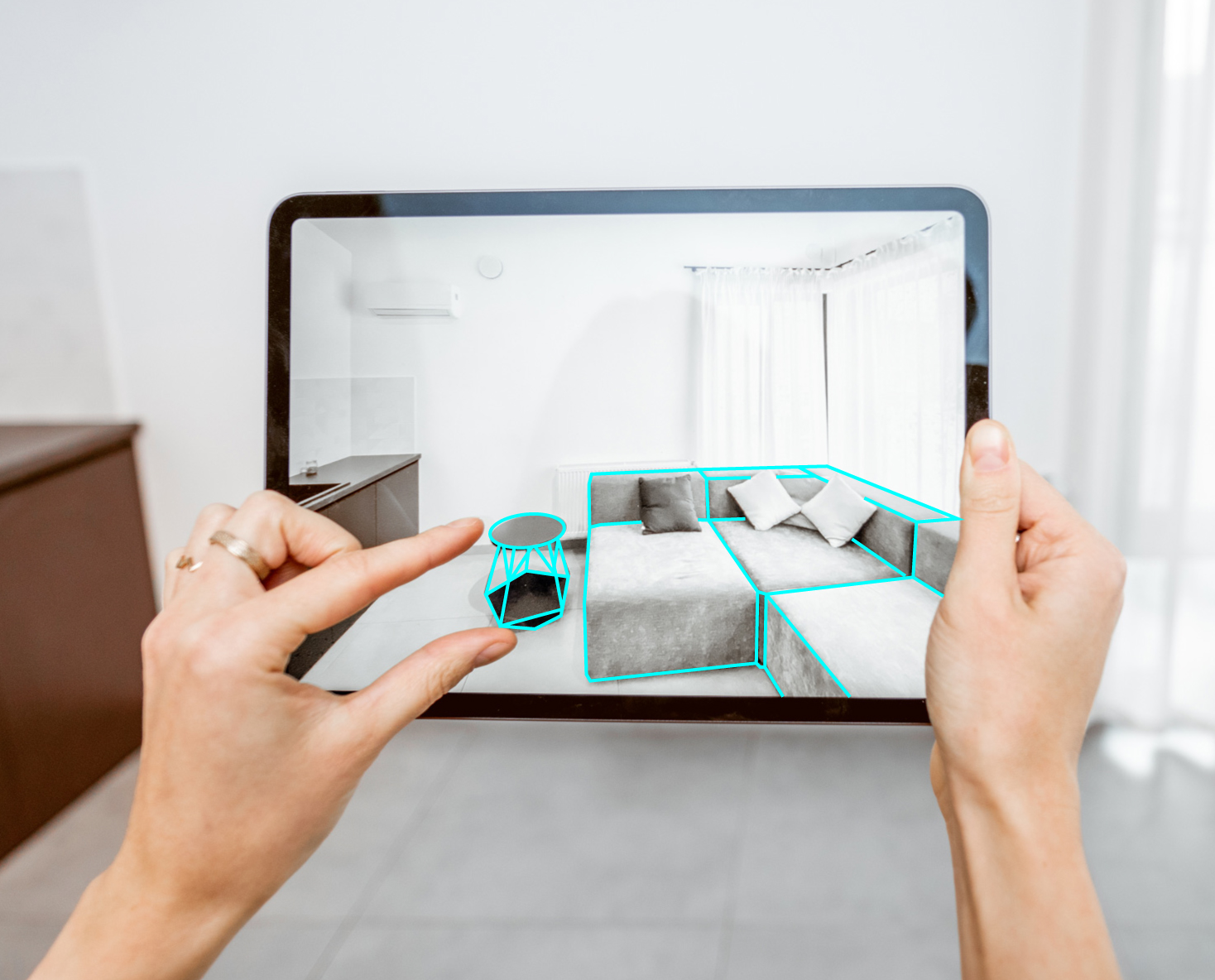 AR REAL ESTATE VISUALIZED
Key steps to deploying augmented reality real estate solutions

Using AR in real estate is about creating interactive virtual environments from real-world places. Here are the three most important factors to consider when using the technology for your use case:
Features
How your system works is primarily determined by what you want it to do. Without an in-depth and clear feature set, it's going easy to get off-track when it comes to hardware buys and data infrastructure. So make sure you begin the process with a consensus on functionality.
Hardware
What equipment will you need in your physical space to enable the interaction you want? Do you need cameras, sensors, or maintenance devices? The answers to these questions will help you select the proper hardware for your application needs.
Data
When designing your AR instance, you need to know the speed, size, and complexity of the data flowing through it. Whether it's for property maintenance or managing a construction site, having a comprehensive grasp of the information landscape will ensure you have the correct data pipeline and processing capacity.