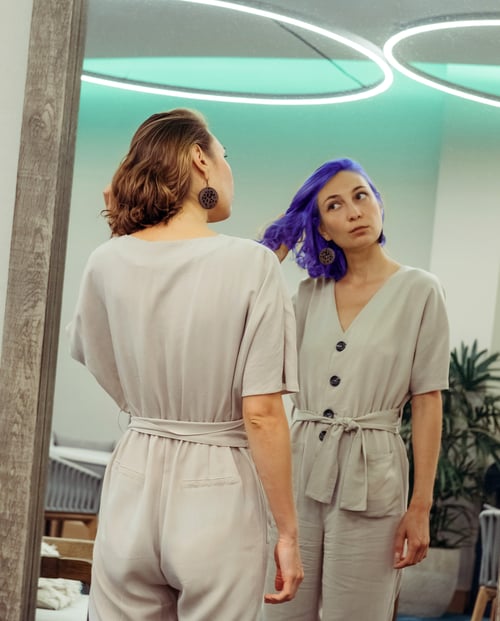 AUGMENTED REALITY MARKETING DEFINITION
What is augmented
reality marketing?
Augmented reality marketing is a technique that uses technology to deliver branded AR experiences to customers.
These campaigns take many forms but usually render interactive digital objects on top of real-world images and video feeds. While some businesses use dedicated AR stations or kiosks to deliver these marketing experiences, the more common approach is to leverage the inherent AR capabilities of smartphones to deliver content at scale.
ADVANTAGES OF AUGMENTED REALITY MARKETING
What are the benefits of
augmented reality marketing?

Visualization
Augmented reality marketing can virtually represent products that are unavailable or difficult to position on show floors. The technology can even help shoppers "try before they buy" by rendering items like clothing or makeup on a digital display.

Smartphone-friendly
Many customers already have a compatible augmented reality device — their smartphone. Marketers can efficiently create enterprise-grade AR experiences within an app that leverages the phone's camera and display screen.

Remote updates

Marketers can update augmented reality platforms remotely, whether to fix errors or add new content. These updates automatically download to every AR device with an internet connection, making it easy to apply changes at scale.
AUGMENTED REALITY MARKETING EXAMPLES
Who is using augmented reality marketing?
Brands and companies across all industries are experimenting with AR marketing.
Thanks to smartphone ubiquity among most customers, anyone can develop and deliver an effective AR campaign while obtaining usage data. In some cases, even a well-designed kiosk display can attract and engage viewers. Here are a few examples of AR marketing in action: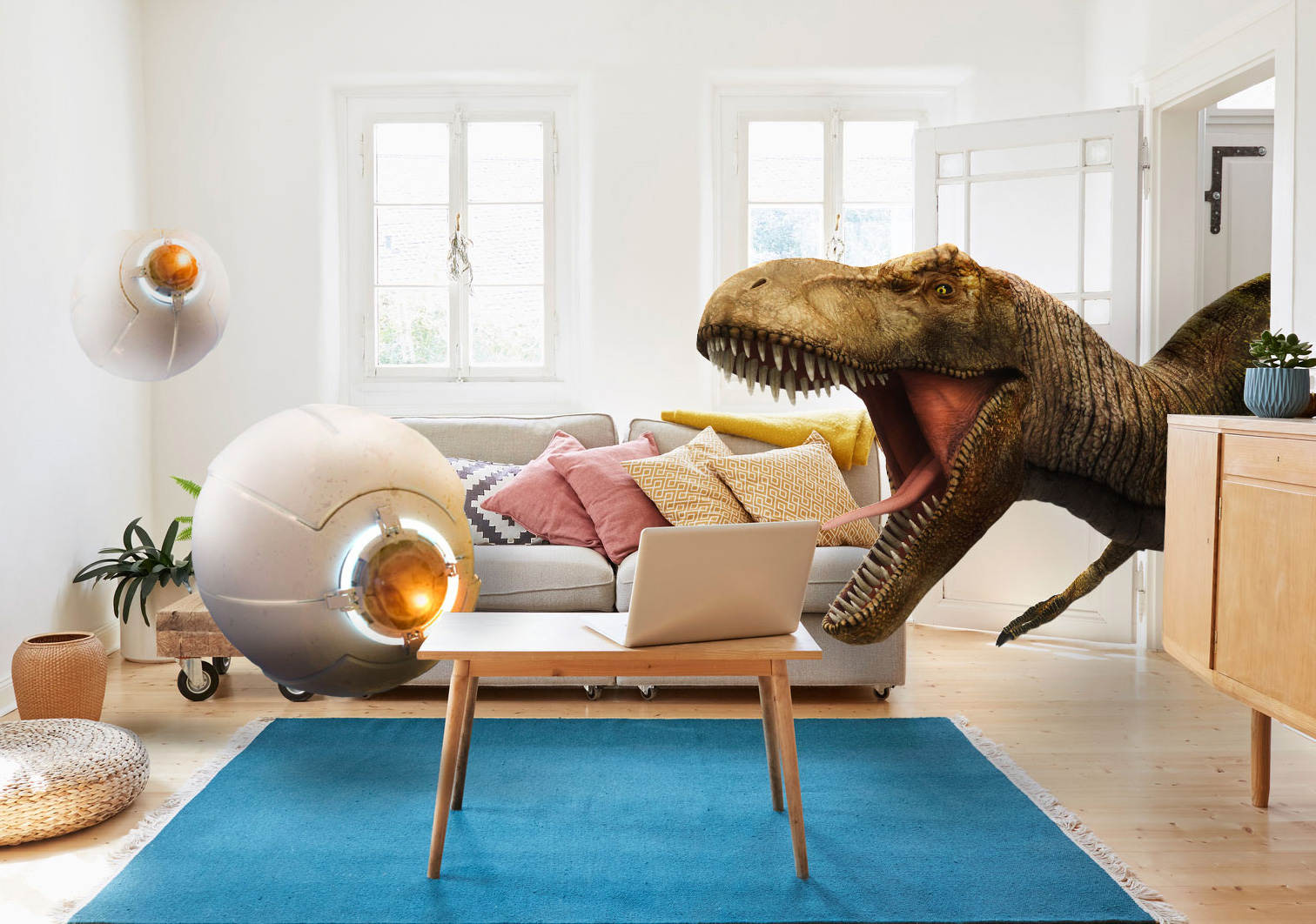 Home Depot
Home Depot's ProjectColor app gives homeowners the chance to visualize each room in a variety of colors. Its AR functionality renders different colors onto interior and exterior surfaces, complete with links to purchase favorite paint colors.

Netflix
Netflix promoted Stranger Things' second season using a unique Snapchat world lens. This ad generated an AR doorway leading into the iconic Byers home, where viewers could explore the living room and avoid a horrific monster.

Pepsi
Pepsi won a JCDecaux Innovate Campaign award for an AR display on a London bus stop. The terminal's "glass" was actually a display that depicted lions, giant robots, and even an alien invasion on the city streets.

Sephora
Sephora's Virtual Artist app lets customers visualize cosmetic items before making a final purchase. The AR service renders products from recognizable brands and offers step-by-step tutorials contoured to each user's face.

Stubhub
Stubhub's official app now includes an AR feature that generates digital visualizations of football stadium seats. This perspective lets fans preview seating arrangements before purchasing an expensive ticket.

Warby Parker
Warby Parker's official app lets shoppers virtually try on any glasses frame from the brand's e-commerce storefront. Each frame listing includes customer reviews and direct purchase options through Apple Pay integration.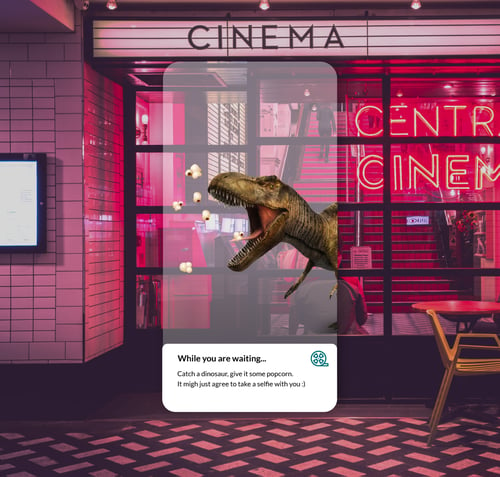 AUGMENTED REALITY USAGE
Are consumers ready for augmented reality marketing?
Augmented reality marketing is on the rise, even outside of tech industries. Several factors are contributing to its rapid growth, including demand for contactless technology in the wake of COVID-19.

The simple fact is that consumers are already comfortable with AR technology. Popular mobile games like Pokémon Go have the effect of normalizing many AR concepts. Approximately 69% of customers expect to use AR tech sometime in 2021 — now is the time for brands to prepare AR experiences for these customers.
VIRTUAL REALITY MARKETING
What is the difference between AR and VR marketing?
Some publications use terms like augmented reality and virtual reality marketing interchangeably, but they define two specific experiences.
A VR marketing campaign fully immerses the viewer into a digital environment, while an AR campaign merges digital and real-world elements. Both experiences can have value, but AR marketing is usually easier to scale because it does not require specialized equipment like a VR headset.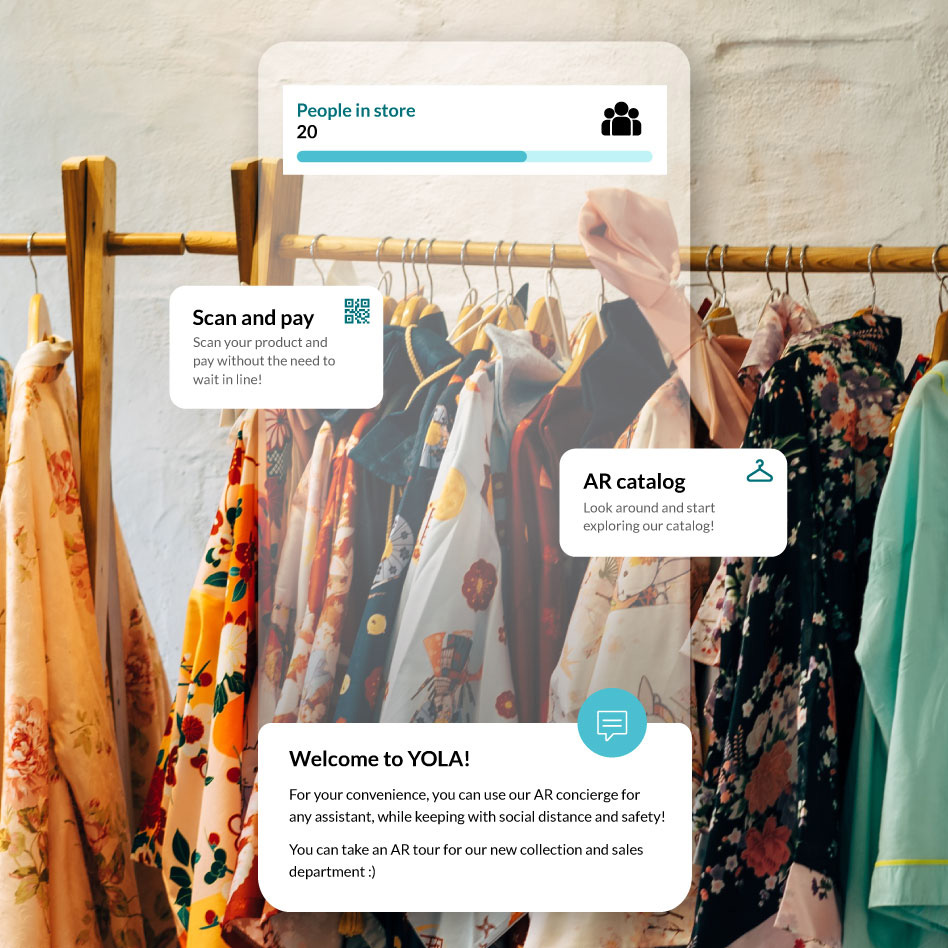 AUGMENTED REALITY MARKETING STRATEGY
What factors contribute to a successful AR campaign?
As marketers learn to leverage AR technology more effectively, the space will quickly become far more competitive. To counter this trend, marketers must design reliably high-quality experiences to find their audience. Here are some best practices to keep in mind:
Be brief
The latest research shows that experiential AR technology can capture attention for 85 seconds. While this is a higher time frame than mobile advertisements, it's also not something that will encourage customers to linger. Design your campaign to deliver its intended experience and messaging upfront before the attention fades.
Consider hardware strengths and limitations
Some AR campaigns won't be as effective on AR devices they weren't designed for — Pepsi's bus terminal kiosk being a prime example. Smartphone apps are convenient but work best in controlled lighting conditions, while in-person displays sacrifice mobility for immersion.
Choose the right software
Look for AR platforms that are robust, easy-to-use, and compatible with your chosen hardware. Be on the lookout for features like customization, built-in app support, remote control panels, and usage reporting.