USE CASES
Providing superior healthcare in challenging times
Patient-Centric Digital Experiences
Vera digital concierge services provide personalized guidance and delightful patient experiences. Empower patients with AR navigation and relevant content to inform, instruct, and reduce the burden on help desks and staff.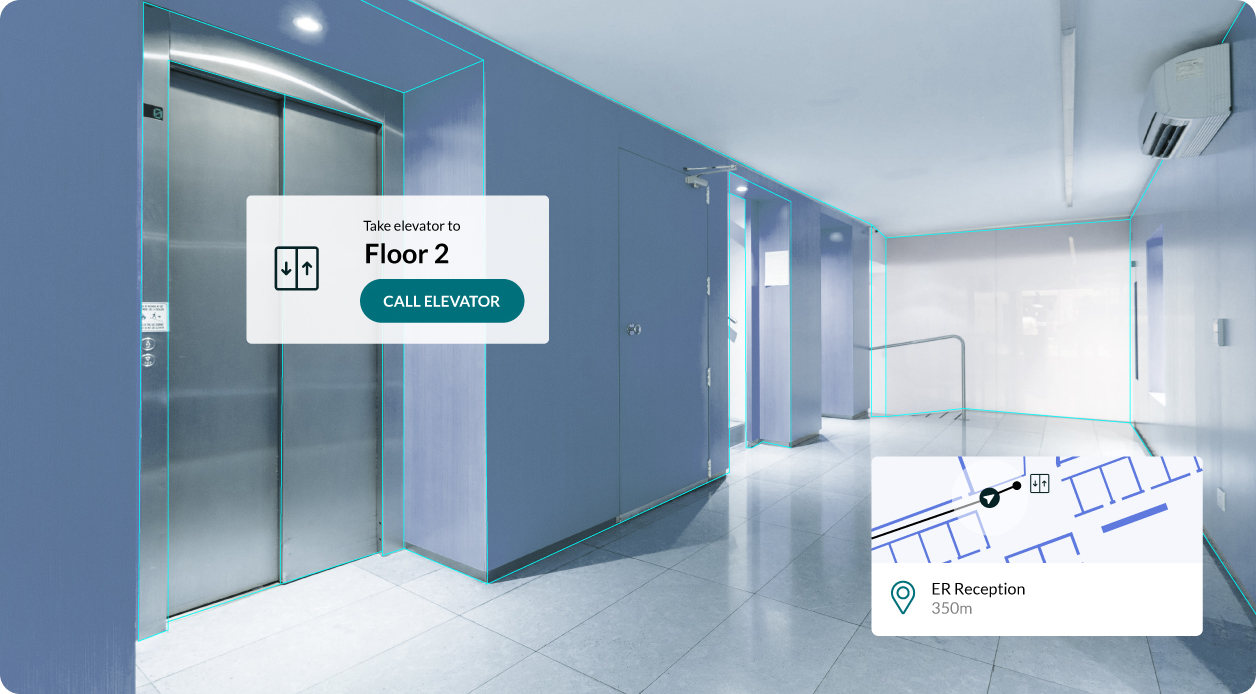 Contactless Interactions
Remotely update AR content to quickly address ever-changing safety and health guidelines. Access traffic data and hot spots to prevent patients from congregating in clusters so they can move seamlessly from entry point to treatment room.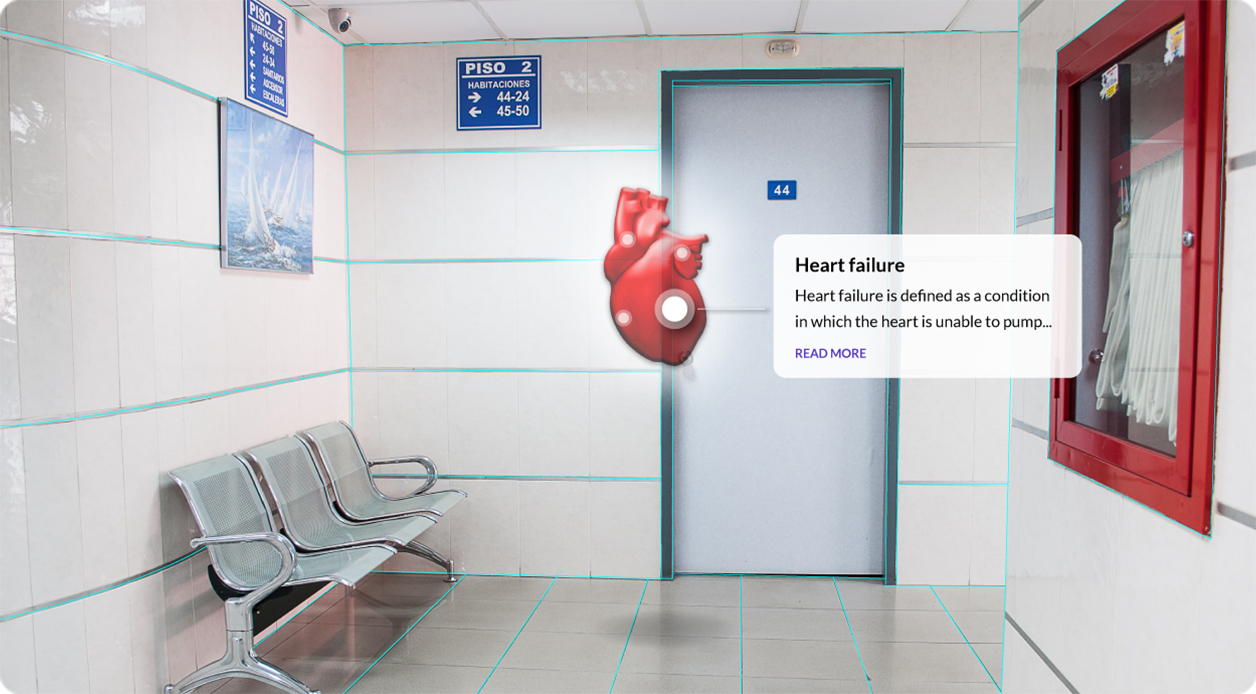 Asset Tracking
Digitize your entire facility's devices and equipment to streamline inventory management. Find needed equipment quickly and inform predictive maintenance planning.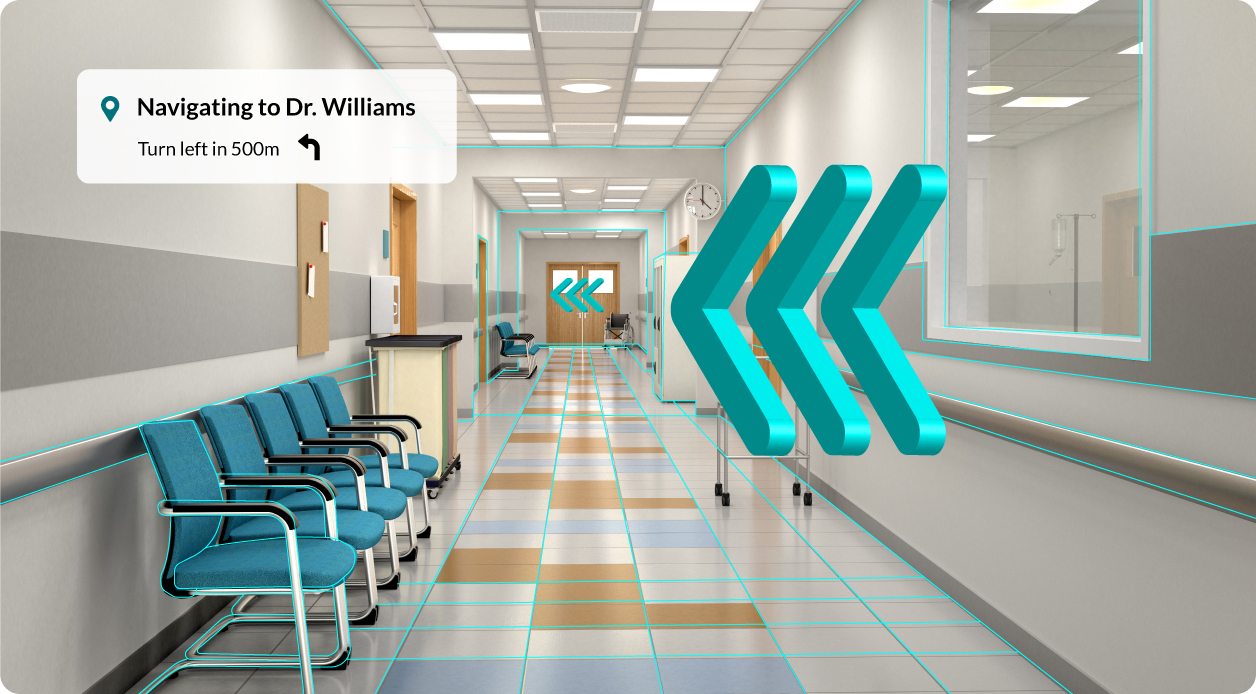 Rapid response
Vera central control provides 3D visualization of the entire facility, with access to real-time data and remote capabilities to adjust content or deploy apps. Gain maximum flexibility and ensure uniform compliance across healthcare networks.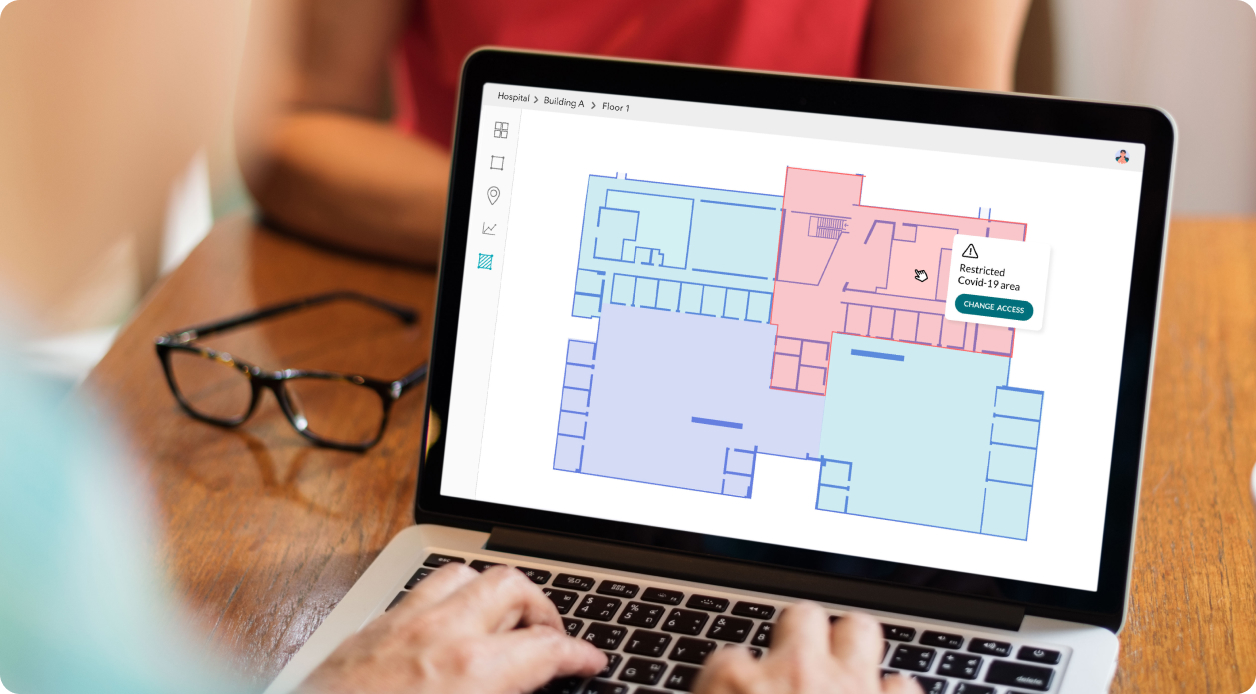 THE BENEFITS
Improved operational efficiency & patient satisfaction

Patient-centric experiences for increased satisfaction

Maximum operational control & efficiency for cost-savings

Modern digital infrastructure to future-proof facilities
Meet the Vera Central Control