PRODUCT FEATURES
The benefits of building IoT
Unify multiple IoT systems
Provide a more delightful, seamless work environment with one app to control all smart devices including monitors, HVAC systems, video conference devices, light switches and more.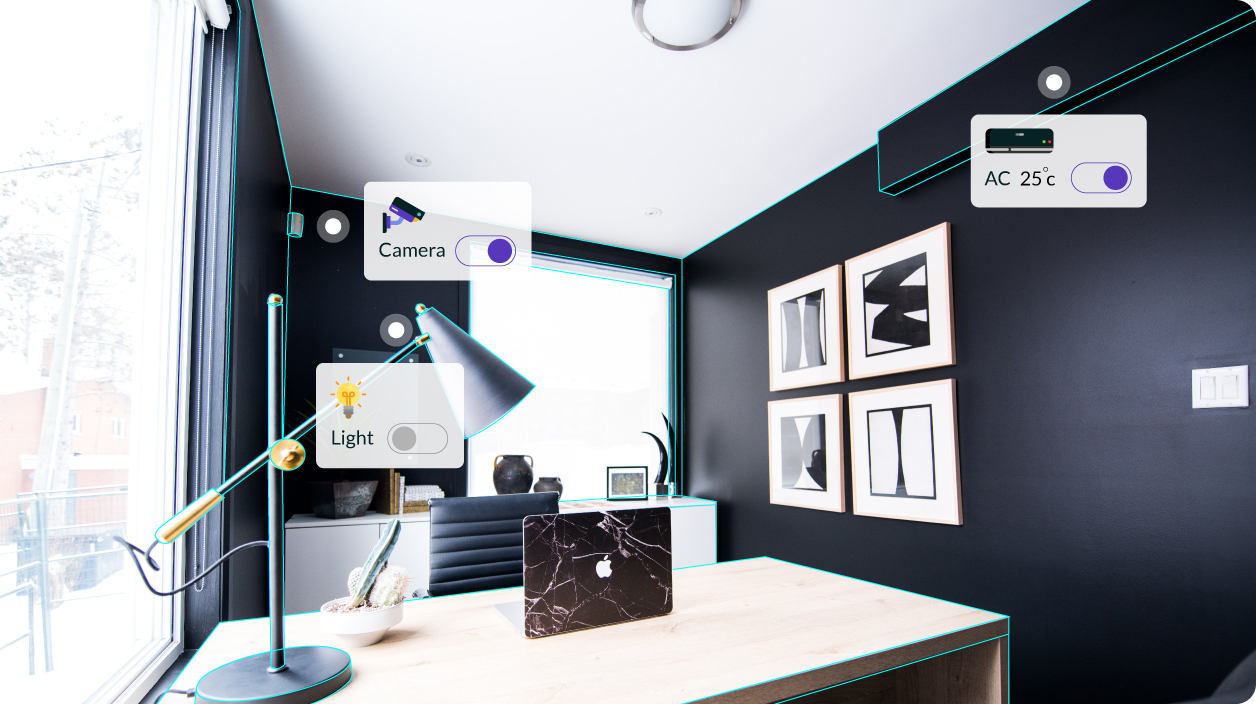 Track and locate assets
Enjoy complete visibility into asset location at all times. Use Universal Controller's 'top-down' view to move assets to where they're needed most. See the complete picture and plan ahead to fill shortfalls before they happen.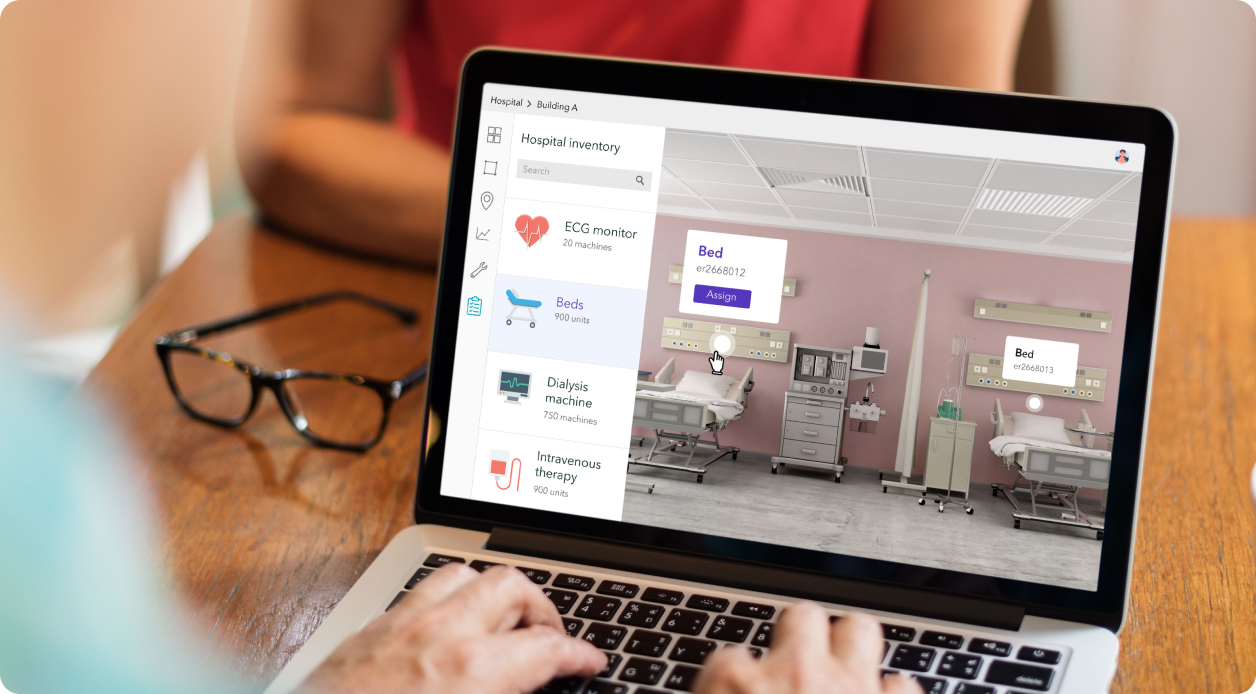 Monitor and analyze data
Dig into site-specific information on energy usage, occupancy, and HVAC levels, or compare across locations. View data over time to understand facility trends or implement automation to free up resources.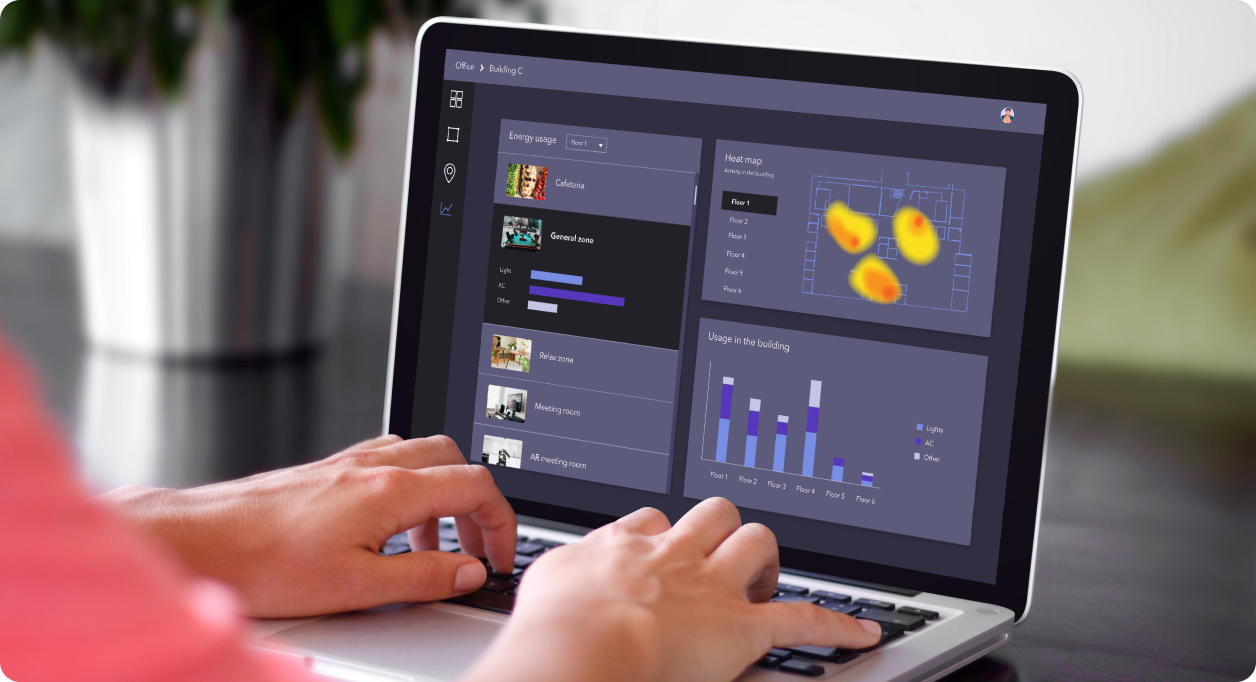 Zoom in or out
The Universal Controller lets you manage in the macro or the micro. Regulate access and permissions for each building, floor or even a specific room, for each user type such as tenants, technicians, and visitors or for each individual.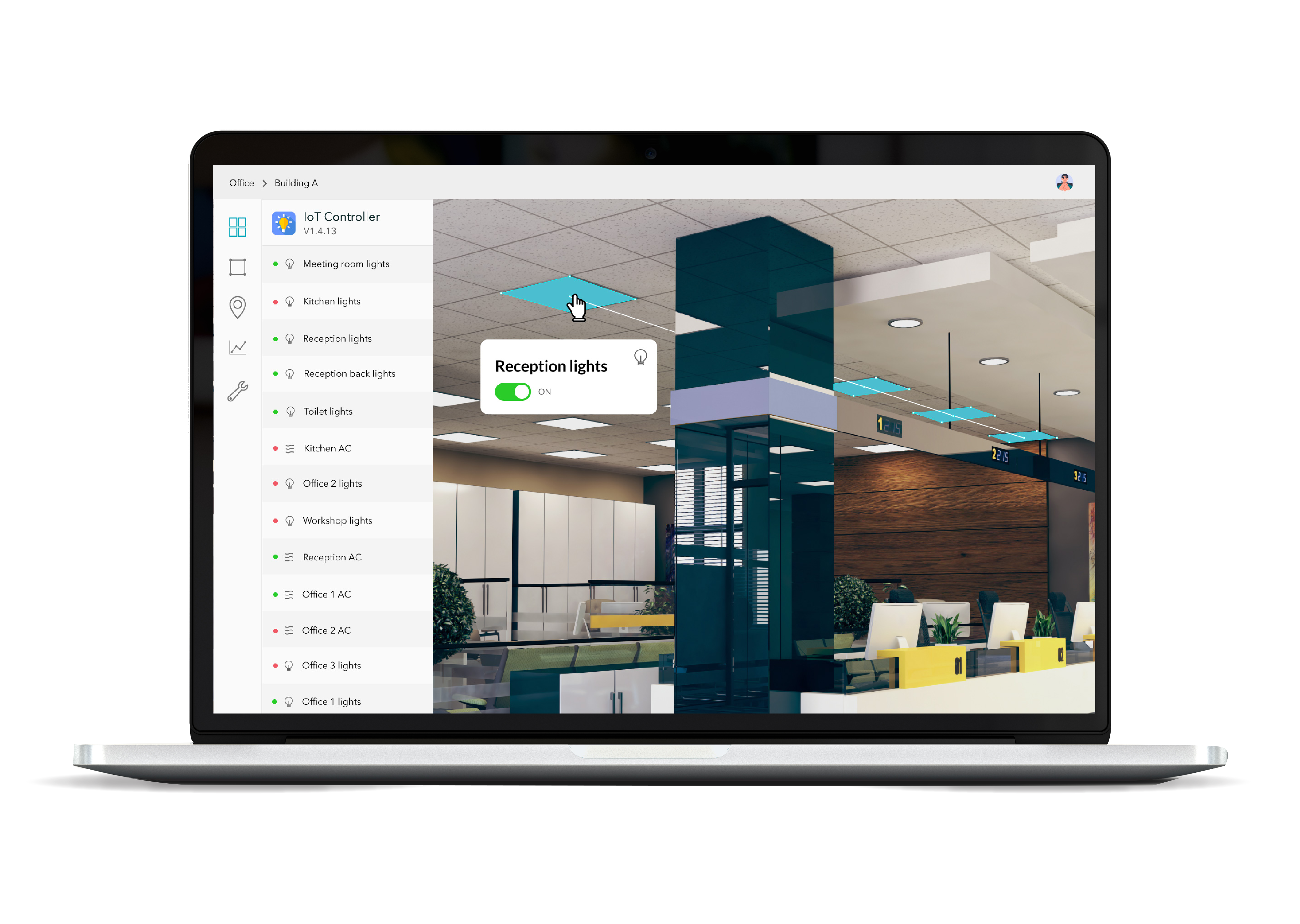 BUILT ON VERA
Universal Controller in Action
What Universal Controller can do for your industry
OUR TECHNOLOGY
The Vera SDK
Vera is compatible with a growing number of mobile apps designed to personalize your experience. If your facility would benefit from a function not currently available, Resonai provides a software developer kit and tools that will let your developers create what you need.